'No Plans' To Bring Final Fantasy 7 Remake To Other Platforms, Says Square Enix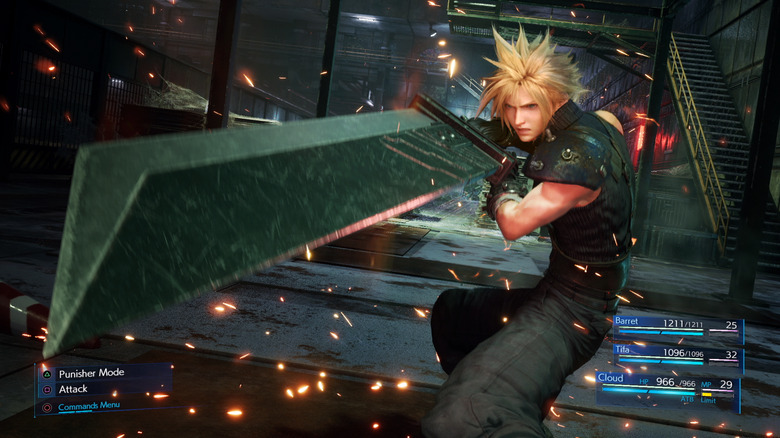 Final Fantasy 7 Remake is a PlayStation 4 game and there are "no plans" for a release on PC or Xbox One, according to Square Enix.
The company issued a statement to website MSPowerUser earlier this morning confirming that, for now, the remake to one of the more beloved Final Fantasy titles is remaining a PlayStation exclusive.
Advertisement
"As previously announced, FINAL FANTASY VII Remake will be released for the PlayStation 4 on March 3rd 2020," the statement said. "We have no plans for other platforms."
Yesterday we reported that Xbox Germany had made a grave mistake, announcing on Facebook that an Xbox One version of Final Fantasy 7 would arrive day and date with the PlayStation 4 version next March. Xbox Germany quickly deleted that post, with the head of social media for the region admitting the post was published in error. It seemed strange at the time that Microsoft would have Final Fantasy 7 assets prepared to share online when the game had yet to be announced for the platform, and we speculated that perhaps the remake could be headed for Xbox One, just not right away.
Advertisement
Square Enix's statement does well to pour some cold water on that idea. But the language is just ambiguous enough that it still leaves the door open.
It seems reasonable to believe that, at most, Final Fantasy 7 Remake is a timed exclusive for PlayStation 4. Press releases announcing the game's release date noted that the title would "come first" to PlayStation 4, providing some wiggle room for exploring other platforms at a later time. So while Square Enix's plans right now might be to gear up for the launch of Final Fantasy 7 Remake on PlayStation 4, those plans could very change come 2020, when the company puts the finishing touches on the game and looks ahead past the PlayStation 4's exclusivity period.
And Square Enix ported an awful lot of Final Fantasy games over to Xbox One recently; not to mention, the franchise has had a solid fan base on PC for years. Regardless of the terms of the PlayStation deal, if exclusivity is timed, ignoring those other platforms is just leaving money on the table. That doesn't seem on brand for a company that's ported the original Final Fantasy 7 to just about everything imaginable.
We still have a sneaking suspicion FF7 Remake will end up being a multiplatform title, but we'll have to wait and see. We'll keep you up to speed should more news break.
Advertisement