Resident Evil 4, Metal Gear Solid 5, And More Coming To Xbox Game Pass This Month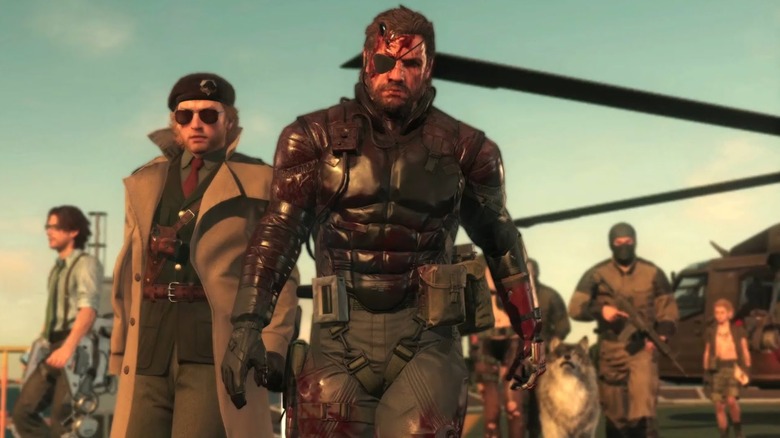 Microsoft has announced six additional titles coming to Xbox Game Pass this month, capping off the eight games released in early July.
Night Call (PC and Ultimate), a murder mystery noire game from Raw Fury and Monkey Moon kicks things off tomorrow, July 17. Transporting you to modern-day Paris, you take on the role of a taxi driver left for dead by a serial killer. You have seven days to catch your would-be murderer and clear your name before a corrupt detective pins the attacks on you.
Metal Gear Solid 5: The Phantom Pain (Console and Ultimate) and The Banner Saga 3 (Console, PC, Ultimate) join the lineup on July 18. The Phantom Pain continues the iconic tactical stealth series created by Hideo Kojima, immersing players in its open world via high intensity missions and cinematic storytelling. The Banner Saga 3 concludes the acclaimed Viking RPG series from Stoic and Versus Evil, bringing together the choices you made in the previous games to determine the fate of the land and people you've fought to protect.
For the King (Console, PC, Ultimate), Killer Instinct: Definitive Edition (Console, PC, Ultimate), and Resident Evil 4 (Console, Ultimate) arrive on July 25. A strategy-based RPG that combines tabletop and roguelike elements, For the King sends you on a series of adventures across a magical world. Killer Instinct: Definitive Edition resurrects the legendary fighting game, complete with 60fps visuals and all 26 characters from Season 1-3. Finally, Resident Evil 4 brings the classic survival horror gameplay of the franchise to Xbox in 1080p HD with an improved frame rate. 
Xbox Game pass members can also take part in the Gears 5 Versus Multiplayer Tech Test. The test runs from July 19 at 10 a.m. PDT through July 22 at 10 a.m. PDT, before starting up again on July 26 at 10 a.m. PDT until July 29 at 10 a.m. PDT.