Monster Hunter: World Shipments Reach 13 Million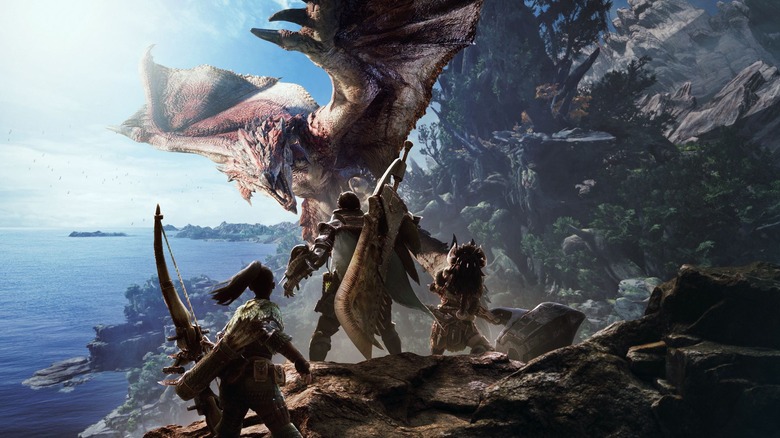 Over a year and a half after its release, Monster Hunter: World continues to put up impressive numbers. The game is already Capcom's best-selling title of all time. Now we have an update as to how many units of MHW Capcom has shipped thus far.
Advertisement
According to a tweet from the Monster Hunter Twitter account last night, Monster Hunter: World has shipped 13 million units worldwide. It's important to note that shipped units don't necessarily equate to sales, but that number sitting at 13 million is pretty staggering, as it means there's definitely been a lot of demand for World and Capcom's been hard at work trying to meet it.
Numerous factors have gone into making Monster Hunter: World such a success. The game is arguably the most approachable Monster Hunter title in the series, to start, and it released on multiple home consoles as well as PC, reaching a far wider audience. Not only that, the game has been on the receiving end of some interesting content drops, including one that brings The Witcher's Geralt in for some monster slaying fun. And the game's first (and only) major expansion is on the way this fall in Iceborne, which promises to add an entirely new region to the game along with new monsters, new weapons, and some much-needed quality-of-life improvements.
Advertisement
It's hard to imagine that Capcom won't be looking to follow up on World at some point with a sequel, given the game's wide appeal and its performance so far. It's unclear, though, whether Capcom will put a new Monster Hunter title on current-generation hardware, or if the company will opt to hold some kind of sequel for the PlayStation 5 and Project Scarlett generation.
Monster Hunter: World — Iceborne arrives on PlayStation 4 and Xbox One on Sept. 6, 2019. There's not yet a release date for the PC version of the expansion, but as soon as we have one, we'll make sure you know about it.