Latest PlayStation Flash Sale Discounts Batman, A Plague Tale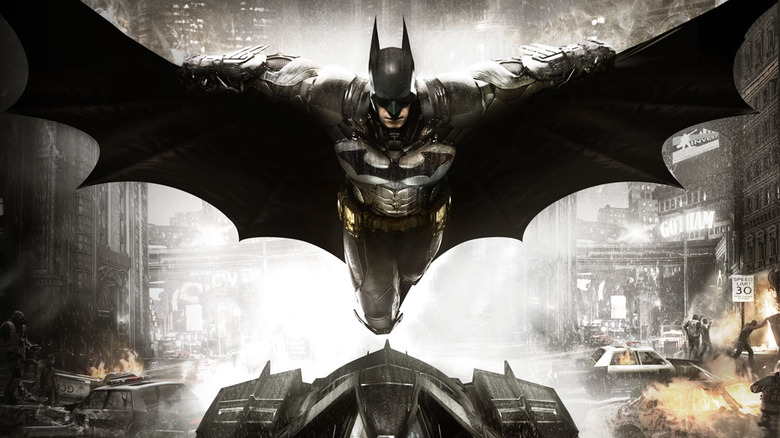 Microsoft has its own larger Xbox sale going on right now, but Sony isn't completely sitting out the week. A new PlayStation Flash Sale just popped up online, offering discounts on some big-name PlayStation titles and beloved indies.
Comic book fans will no doubt want to know about the sale on the Batman: Arkham Trilogy bundle. This package, which includes Arkham Asylum, Arkham City, and Arkham Knight, usually retails for $60. During the Flash Sale, however, you can use your PlayStation Plus discount to pick it up for a mere $23.99. That's not terrible, considering the fact that Europe is getting a physical edition of the trilogy in fairly short order, and that's probably not going to see the same heavy discounts as the digital titles; at least not right away.
A Plague Tale: Innocence is also receiving a discount thanks to this Flash Sale. This title came out pretty recently — back in May, in fact — so it's surprising yet entirely welcome that you can nab A Plague Tale today for $34.99, rather than its usual $49.99.
Are there some other notable discounts? Absolutely. Dead By Daylight is down to just $14.99. Agents of Mayhem costs just $5, as does The Hotline Miami Collection, which bundles both games in the series. The Shadow Warrior Collection is $14.99 during the sale, dropping all the way down from $59.99. And don't think we're going to pass on mentioning Geometry Wars 3: Dimensions Evolved, which will run you $4.94.
The Flash Sale is live as of now, which means all of the deals mentioned above — plus the long list of other titles on sale — should be visible on the PlayStation Store. And according to Sony, you won't have very long to peruse them. The Flash Sale wraps up on Monday, July 22 at 8 a.m. PT. So make sure you've got the credit card funds necessary to buy up everything you want and get to it quickly. Come Monday, you'll be paying full price again.