Law Firm Exploring Class Action Suit Against Nintendo Over Joy-Con Stick Drift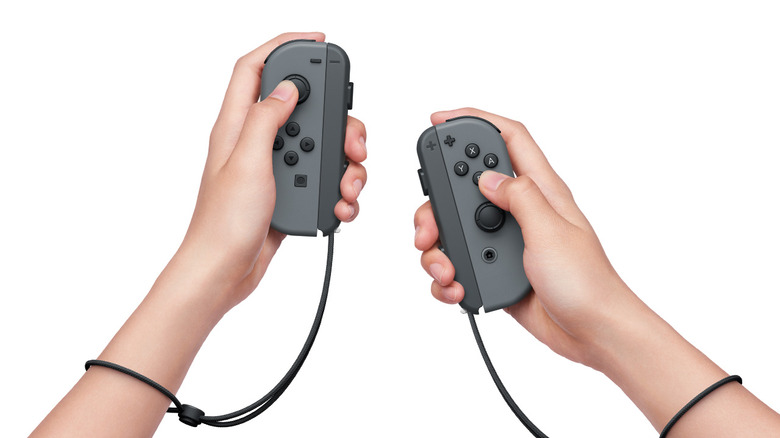 It was only a matter of time. Social channels have been flooded with complaints about the Nintendo Switch Joy-Cons and their propensity to develop what's called "stick drift." Now a law firm appears to be interested in some potential legal action against Nintendo.
Advertisement
Game Rant reports that the law firm, Chimicles Schwartz Kriner & Donaldson-Smith, is currently gathering information from those who've experienced Joy-Con issues themselves. From there, the firm would likely try to decide whether or not pursuing a class action suit is viable. Such a suit would bring everyone with Joy-Con problems under the same umbrella, giving them each a slice of whatever settlement the firm could reach with Nintendo. And the action might also force Nintendo to address the Joy-Con issue in some way, whether it be to redesign the Joy-Cons to avoid further problems down the road or simply extend the warranty period for the controllers that already exist.
Stick drift is not an issue that's exclusive to Nintendo's Joy-Cons, believe it or not. You'll find instances of stick drift occurring on just about any gamepad with an analog joystick, as either debris or wear from continued use makes the joysticks shift in a certain direction, causing movement in-game even when players themselves aren't using them. The major hangup with this happening on the Switch Joy-Cons is how quickly the issue is developing, with players reporting stick drift weeks or even days after using their Joy-Cons for the first time. This has led many to believe the Joy-Cons are suffering from a design flaw rather than the normal wear caused by players over the Joy-Con's life.
Advertisement
The class action suit from Chimicles Schwartz Kriner & Donaldson-Smith is still in the investigatory phase at this point in time. We'll update you should we learn more about the potential case, or should Nintendo comment officially on the matter.