Gears 5 Supports Cross-Play Between PC And Xbox One In Every Mode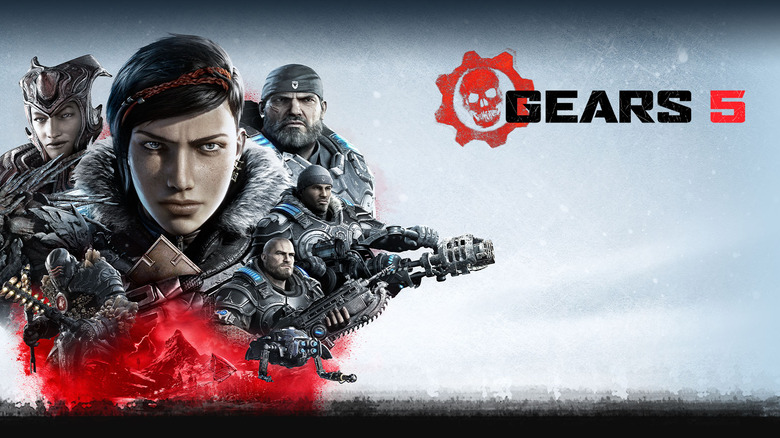 We've known for a while that Gears 5 would support Microsoft's Xbox Play Anywhere initiative, offering cross-progression and a single digital purchase between PC and Xbox One. But what about cross-play? Now we've got some news on that, too.
A new report from GameSpot claims that Gears 5 will support PC/Xbox One cross-play across the entirety of the game's lineup of modes, ensuring you'll be able to keep your Gears grew together regardless of whether you're at home on your console or on your Windows laptop while away. And Gears 5's multiplayer director Ryan Cleven confirmed the news, going into detail about what exactly is included.
"We are happy to confirm that Gears 5 will feature cross-platform play between Xbox One and Windows 10 PC for Versus Multiplayer," Cleven said, adding, "Cross-platform play also extends across the other Gears 5 modes to provide a great over-the-top three-player experience in Escape, an epic five-player Horde session, or three-player Campaign co-op."
The age-old question that often comes from console gamers next is, "Will I have to be matched up against PC players in Versus?" It's a totally understandable question, as keyboard-and-mouse play often gives more skilled players a leg up on those using a gamepad. Fortunately, there are options.
"For the launch of Gears 5, Xbox players will be able to opt-out of matchmaking against PC players for ranked matches," Cleven said.
We should note: that doesn't sound like you'll have the ability to completely avoid PC players. Cleven was careful to specify "ranked" there, so if you're just jumping in for some quick fun, there's a shot you'll still be matched up against those using keyboard and mouse.
Those interested in trying Gears 5's multiplayer can hop into the game's Tech Test, which is live right now and will run through Sunday. Gears 5 comes out for PC and Xbox One on Sept. 10, 2019.