Red Dead Redemption Could Be Getting A Remake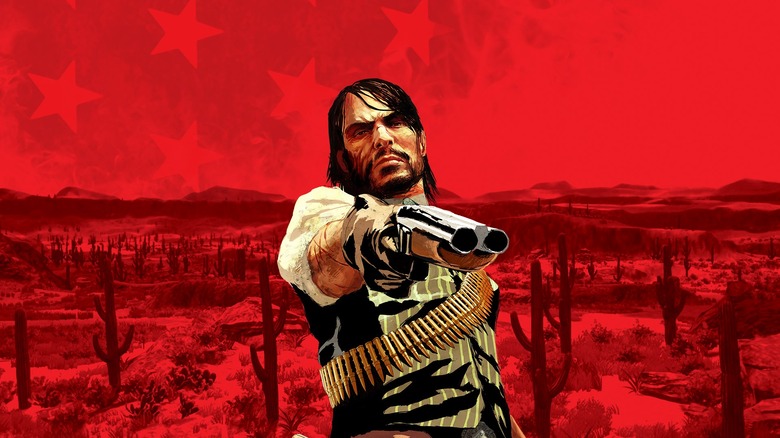 UPDATE: The originator of this rumor, one "throwaway1113454" has come clean on Reddit, admitting to fabricating the story as "an experiment." The original story follows below.
-
More video game rumors are flying around Reddit, and this time they have to do with the original Red Dead Redemption, which released on PlayStation 3 and Xbox 360 back in 2010.
Advertisement
Game Rant is reporting that a Reddit user named "throwaway1113454" claims to have the inside scoop on some Red Dead info; namely that Rockstar Games is hard at work remaking the first Red Dead Redemption. The remake would reportedly come to both current-gen consoles — think PlayStation 4 and Xbox One — as well as the next-gen platforms due out within the next year or two.
A PC version of the remake, according to the Reddit user, is still up in the air.
The rumor also states that actor Rob Wiethoff, who voiced John Marston in Red Dead Redemption and, later, Red Dead Redemption 2, was brought back to record some additional lines that will help tie Red Dead 2 to the upcoming remake. Should that hold true, it would undoubtedly please those who felt the prequel introduced plot points and characters that the first Red Dead should've referenced in some way. And it would make playing the games in the order of their timelines – Red Dead 2 first, followed by Red Dead – less jarring on the story side of things.
Advertisement
Rockstar is apparently targeting 2020 for the Red Dead Redemption remake, hoping to have it ready in time for the tenth anniversary of the original's release. There is a chance the game could slip into 2021, however, as the rumor notes development issues could force a delay. For now, we're going to remain skeptical about the whole thing until we hear something from Rockstar itself, as loads of Rockstar-related rumors have been popping up on Reddit lately from people who claim to have friends at the studio.
Should we get an official announcement, or something a little more concrete than the "my uncle works at Nintendo" posts that are popping up, we'll fill you in.