The Pokemon Company And Tencent Are Partnering On New Games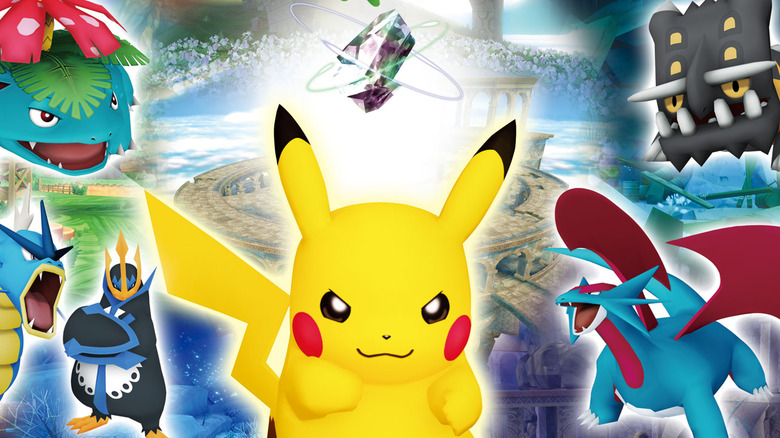 Chinese game giant Tencent has quite a few irons in the fire already, but the company is about to add one more; again, with another globally recognized brand.
Polygon is reporting that The Pokemon Company and Tencent have announced a partnership that will see the two companies working together on new games. Unfortunately, we don't have any working titles or, really, any indication what will come from the new deal. But it's being speculated that Pokemon games will start showing up on a lot more smartphones and PCs in China, as those are the platforms where Tencent is strongest.
Advertisement
As for where things stand today, it doesn't appear that any current or future Pokemon projects will be negatively impacted by the move. Pokemon Sword and Shield are still set to launch later this year. Pokemon Masters, which The Pokemon Company is developing in conjunction with DeNA, is still in the works. And Pokemon Go remains a solid performer for both The Pokemon Company and Niantic, though that title could really benefit from a move into China, where — hilariously — it would have direct competition in the form of a Tencent game called Let's Hunt Monsters. That situation might be something to keep an eye on.
Tencent's deal with The Pokemon Company is just one of the many its inked over the past few years. Tencent has a pretty sizable stake in Epic Games, for instance. The company also wholly owns Riot Games, the makers of League of Legends. Tencent is currently teaming up with Activision on Call of Duty: Mobile. And once upon a time, Tencent was responsible for publishing PlayerUnknown's Battlegrounds in China, but ultimately bailed on that effort after it failed to gain the necessary approvals to monetize the game. The company seems intent on growing both in China and outside of it, so we wouldn't be surprised if more partnerships and acquisitions are on the horizon.
Advertisement
We'll keep our eyes peeled for any new Pokemon titles coming as a result of the new partnership between The Pokemon Company and Tencent.