Sony's PlayStation Summer Sale Is Now Live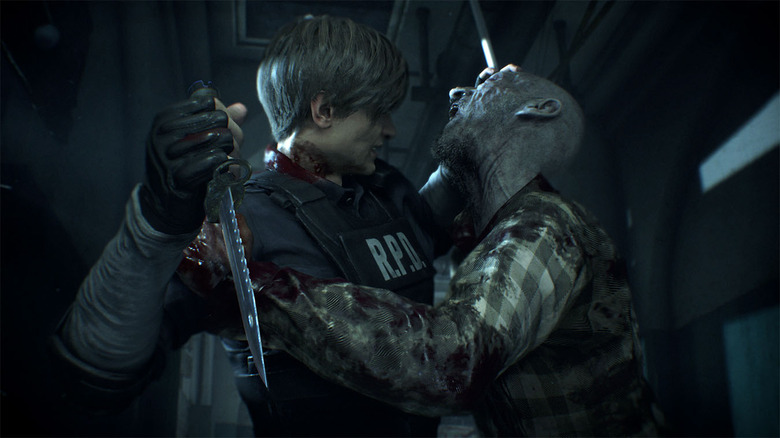 Dueling sales! We already have the Xbox Super Game Sale happening, and now Sony is launching a PlayStation-centered sale of its own for the summer. It's called, rather appropriately, the Summer Sale, and it's live right now.
If you're a PlayStation Plus subscriber, this latest sale has a lot to like in the way of discounts from third parties. Resident Evil 2's amazing remake from earlier this year is down to just $36. The complete edition of The Witcher 3 is an unmissable $15. Assassin's Creed: Odyssey is way down to $24. And Mortal Kombat 11 is already being priced down to $45.
What was that? You want to know about Shadow of the Tomb Raider? So glad you asked. The price on this one continues to plunge with every sale that goes by, and you can now pick it up for a few pennies shy of $20. At that price, you are practically stealing this lovely game from Square Enix.
There are some other notable price drops, too. Ni no Kuni 2 is discounted to around $20. Just about every Uncharted release can be had for $15 each, including Uncharted 4, Uncharted: The Nathan Drake Collection, and Uncharted: The Lost Legacy. Monster Hunter: World is sitting at $25.
But we can't help but notice that, in this PlayStation Summer Sale, some of Sony's exclusives aren't joining the party. There is no discount on God of War, for instance, nor are there discounts on Spider-Man or Horizon Zero Dawn. Days Gone is nowhere to be found. PlayStation VR owners won't be seeing a cut to Astro Bot: Rescue Mission, it seems. You'll find the aforementioned Uncharted titles and The Last of Us: Remastered in the sale. But it strikes us as kind of odd that many of Sony's best games are sitting this one out.
According to Sony, the Summer Sale is set to last four weeks, which means you'll have until Aug. 20 to lock in any deals that interest you. So go check out the full list of discounts and load up that backlog. There's plenty of summer left.