Super Mario Maker 2 Increases Course Upload Cap To 64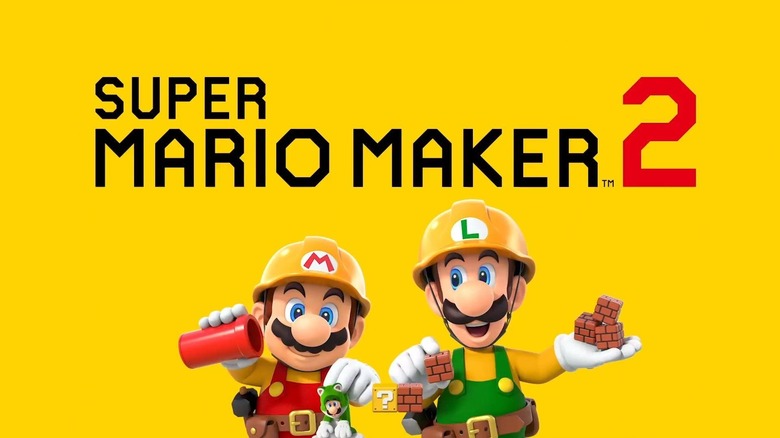 Super Mario Maker 2 has been a genuine blast to play, with loads of courses available from countless talented creators. But some level builders have been disappointed with the number of courses they've been able to upload. And it seems Nintendo has heard their complaints.
Advertisement
DualShockers is reporting that the course upload cap inside Super Mario Maker 2 has been raised for all players. Those who wish to share their work can now upload a total of 64 courses, doubling the 32-course limit instituted by Nintendo at the game's launch. This move addresses one of the chief issues Super Mario Maker 2 creators have had with the game, which has otherwise been well received. And it paves the way for Nintendo to perhaps continue raising the limit should players decide that 64 courses aren't enough.
For what it's worth, the first Super Mario Maker had a far more limited cap for those just starting out. Those building levels for the first time could only upload a total of 10 courses, gaining the ability to share more as other players "liked" their uploads.
Advertisement
Aside from increasing the amount of levels players can upload, it seems as though Super Mario Maker 2 won't be expanding in any other ways; at least not for now. No downloadable content has been announced for the title, and there doesn't appear to be an in-game mechanism for such content to be delivered to players.
But that's not to say Super Mario Maker 2 isn't featureful already. It's a robust Super Mario creation tool that somehow managed to surpass its predecessor. It's definitely worth picking up if you own a Nintendo Switch; if not for the creation tools, then simply for the seemingly infinite amount of community-created content.
Should more Super Mario Maker 2 news come down the pipeline, we'll make sure to get it in front of you.