Remedy Announces Control Has Gone Gold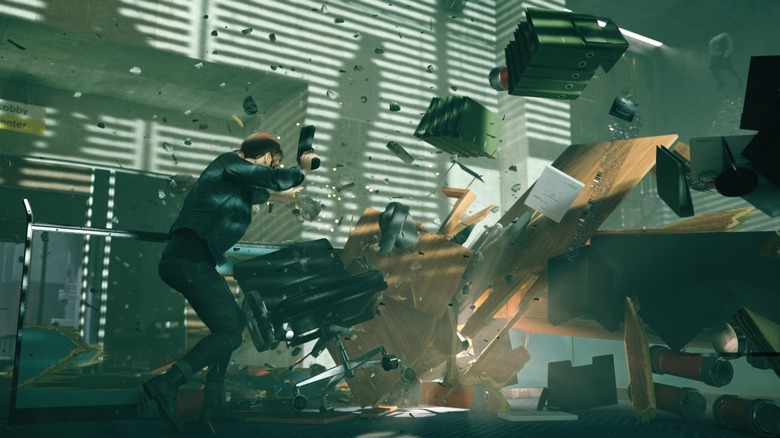 Fans of Remedy Entertainment got quite a treat today, as it appears the studio's next game just hit a very significant milestone.
Push Square writes that Mikael Kasurinen, the director of Control, tweeted out a photo of the game's PlayStation 4 gold copy today. That indicates development on the title has mostly finished up; at least, enough for Remedy and publisher 505 Games to start pressing discs for retail partners. Kasurinen remarked, "What an achievement from the best dev team on the planet!" seemingly proud of the work the studio's many employees had done. And he noted that Control is a much different game from Remedy's past titles, mentioning the project focused on "New IP, new tech, new game structure, new direction" and "three platforms."
Advertisement
As Kasurinen vaguely indicated, this is the first Remedy title in a number of years that'll appear on a PlayStation console (one of the three platforms). Remedy previously partnered with Microsoft to bring a number of games to Xbox One and PC, including Alan Wake, that game's American Nightmare spin-off, and Quantum Break. Remedy has now forged a new alliance with Sony and its PlayStation brand — at least on the marketing side of things — though Control will still come to Xbox One and PC when it arrives next month.
We have a healthy amount of information available on Control, including some looks at the game's official trailer, details on platform-specific pre-order bonuses, and what you can expect from Remedy's next title. If you're interested in Control, we highly recommend you check it out. The game is intriguing, as most Remedy titles are. To know how it'll fare with critics, however, we'll have to wait a few more weeks.
Advertisement
Control comes to PC (via the Epic Games Store), PlayStation 4, and Xbox One on Aug. 27, 2019.