Next Gears 5 Tech Test Open To All Xbox Live Gold Subscribers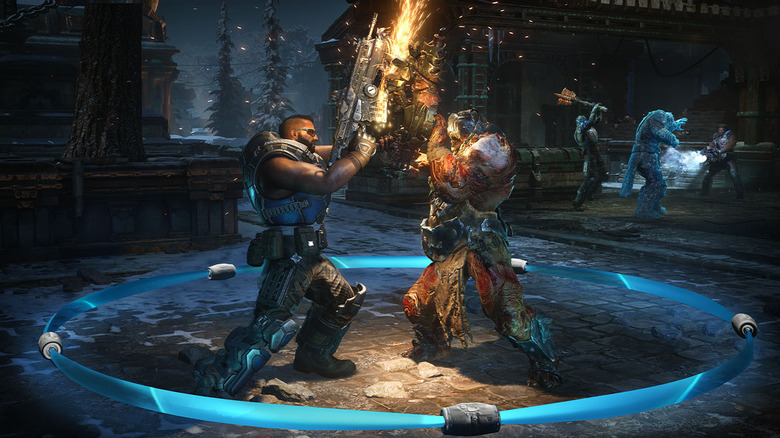 Microsoft and The Coalition are widening the player pool for the next Gears 5 Tech Test, according to a new report from Game Informer.
This final round of the Tech Test, which kicks off tomorrow at 10 a.m., won't require a subscription to Xbox Game Pass like last weekend's did. Instead, those looking to take part will simply need to have an active Xbox Live Gold subscription. Those run about $9.99 per month or $60 per year, though you can usually find deals online in order to nab a subscription at a lower price.
If you play online games on your Xbox One, there's a pretty good chance you have Xbox Live Gold already; in which case, you're all set.
The Tech Test download is available now, and it isn't all that large, as we reported last week. Still, if you have a slower connection, you might want to get a jump on installing the Tech Test so that you're ready to go tomorrow when the servers come online. The Tech Test offers access to the new Gears 5 Arcade mode, as well as a number of other multiplayer experiences, including Escalation and King of the Hill. And should you want to play around with Gears 5's new control scheme, there's even a training area you can enter for a little target practice.
This last Tech Test period is set to wrap up on July 29. After that, we expect to see the full Gears 5 marketing campaign kick into high gear, with additional looks at the game leading into September. There's a lot riding on this latest Gears release; it's the first game to feature Kait Diaz as the main protagonist, and likely the last time we'll see the franchise on the Xbox One. Let's hope it delivers.
Gears 5 comes to PC and Xbox One on Sept. 10, 2019.