Alan Wake And For Honor Free On Epic Games Store Starting August 2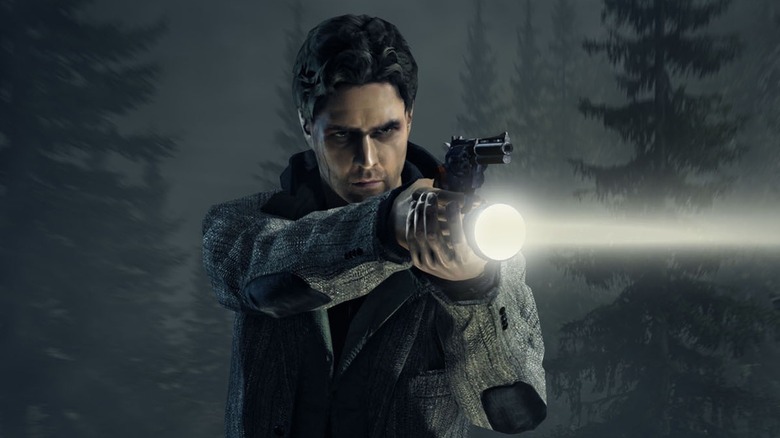 The Epic Games Store will add another double feature to their weekly rotating lineup of free titles: Alan Wake and For Honor.
Alan Wake, an action-adventure game first released by Remedy Entertainment in 2010, has long since attained cult classic status. Drawing upon the thriller television genre, the game drops you in the shoes of the title character, a best-selling thriller novelist, as he tries to unravel the mystery behind his wife's disappearance. During his investigation, Alan traverses real-world manifestations of elements from his latest book, which he does not recall writing. 
Control, Remedy's latest project, went gold yesterday, a little over a month before its August 27 launch date. The PC version of Control will release as a one-year timed Epic exclusive.
For Honor, Ubisoft's medieval fantasy fighting game, launched in 2017 to a host of issues; however, the frequent addition of expansions, patches, and new heroes has smoothed out some of its rough edges. In For Honor, you play as a hero from one of four factions: Iron Legion (knights), the Warborn (vikings), the Dawn Empire (samurai), and the Wu Lin (exiled warriors). Each hero is unique and comes with their own weapons, skills, and fighting styles. The game includes both a singleplayer campaign and multiplayer mode.
Ubisoft has an established history with the Epic Games Store. The Division 2 released as an Epic exclusive and, according to the distributor, Ubisoft intends to launch several more titles via platform.
Alan Wake and For Honor will replace this week's freebies, Moonlighter and This War is Mine, on August 2 at 11 a.m. EDT. You'll have until August 9 at 10:59 a.m. EDT to download your new forever games. To claim the latest offerings head to the Epic Games Store and click on the banner at the top of the page.