This War Of Mine's Final Stories DLC Launches Next Month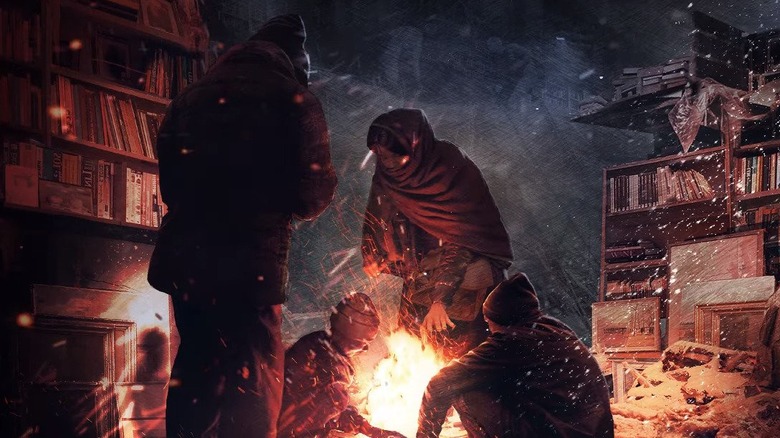 11 Bit Studios has announced the next narrative-driven DLC for acclaimed survival management game This War of Mine. Fading Embers is the third and final episode in This War of Mine: Stories, a series of plot-focused updates. 
Fading Embers tells the tale of Anja, a woman struggling to get by in her war-ravaged homeland. Anja bears a heavy burden and, as the DLC unfolds, she must choose between the life of a single man or the preservation of humanity's legacy. 
"This Story focuses on choices that lead to multiple endings that were necessary to cover the question of what has the bigger value: things made by men that outlast life or the life itself," explained lead artist Tomasz Kisilewicz. "When you think about it, humans stand against the destructive power of war not only to save themselves but also to save what entire generations create."
The DLC will launch as part of the This War of Mine: Stories – Season Pass, which includes all three episodes for $6.99. Episode 1: Father's Promise focuses on the struggles of one family to preserve "the last pieces of humanity in times of despair and cruelty." Based on an audio-drama written by Łukasz Orbitowski, a famous Polish author, Father's Promise introduces 4 new locations, 5 reconstructed and remastered locations, and new dialogue and clue searching mechanics.
In Episode 2: The Last Broadcast, you'll explore the costs of truth as a radio-operator in a non-linear story with 6 different endings. The episode includes 7 remastered locations, 4 new locations, a new shelter, new playable characters, and new radio, investigating, reporting, and dilemma mechanics.
Now that the Stories trilogy is drawing to a conclusion, 11 Bit Studios can focus more of their attention on their next game, the elusive Project 8. Another popular 11 Bit title, Moonlighter, is free on the Epic Games Store until August 2. A new Moonlighter expansion, Between Dimensions, released earlier this week.
Episode 3: Fading Empires comes to Steam, GOG, Humble Store and the Mac App Store on August 6.