Three Old-School Doom Titles Are Available Now On PS4, Xbox One, And Switch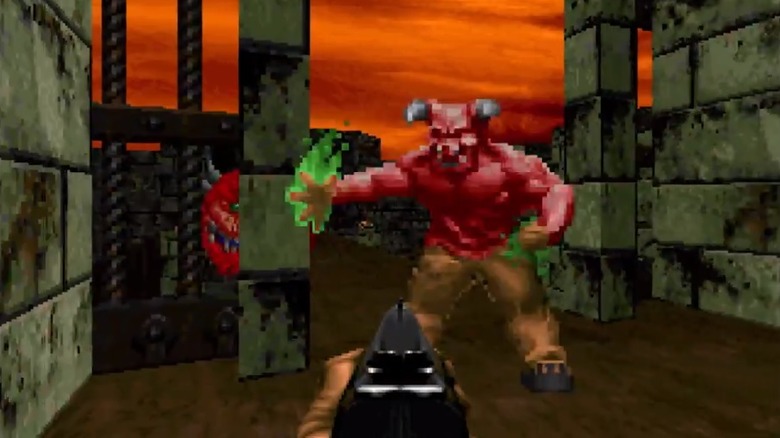 QuakeCon 2019 is off and running, and things just wouldn't feel right if we didn't get some kind of big announcement right out of the gate. Fortunately, we did. The original versions of Doom, Doom 2, and Doom 3 are all available now on current generation consoles, giving PS4, Xbox One, and Switch owners the chance to see how the Doom franchise got its start.
We took a peek at all three platform storefronts, and it appears that Doom (1993), Doom 2 (Classic), and Doom 3 are all live and able to be purchased. The thing is, you might need to enter the games as we've listed them in order to find them. Bethesda released a franchise reboot in 2016 which was also called Doom, and that choice of name seems to make finding the classic titles a little more difficult.
Still, they are very much present if you're able to locate them. And they'll only cost you $4.99 apiece, which is a small price to pay for a taste of video game history. Sure, Doom Eternal is coming later this year, and it's an astronomical leap ahead of the older Doom games in terms of graphics. But those classic Doom titles were revolutionary for their time. And you'll only have to skip a few coffees to buy them. Why not?
Doom Eternal, by the way, is making some news itself at QuakeCon, as attendees got a rather brutal look at the game's upcoming campaign, as well as Doom Eternal's new multiplayer Battlemode. By the looks of it, Eternal will be every bit the bloody, demon-filled mess that Doom was a few years ago. And that has to have fans of the series very excited about the game's release.
Doom (1993), Doom 2 (Classic), and Doom 3 are available today on PlayStation 4, Xbox One, and Nintendo Switch. Doom Eternal comes to PC, PlayStation 4, Xbox One, Nintendo Switch, and Google Stadia on Nov. 22, 2019.