When Does Fortnite Season 10 Start?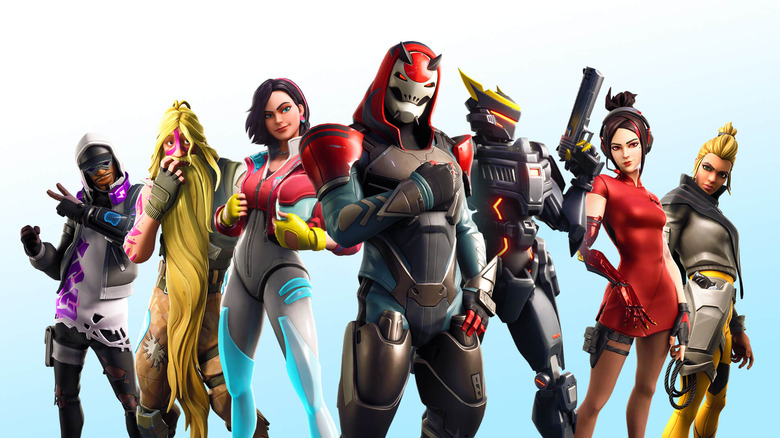 Fortnite Season 9 has been running for several months now, and you know what that means: Season 10 has to be just around the corner. But when exactly? When does Fortnite Season 10 start?
We got some news on that front this past weekend during Fortnite's World Cup event.
Advertisement
The Verge is reporting that Epic Games offered a glimpse of Season 10 on Sunday, tweeting out an image of the currently destroyed Dusty Depot with the following message: "Think Back. 8.1.2019." That seems like a pretty strong indicator that Season 10 is going to be kicking off on Aug. 1, 2019, which is just three days away. Time to get those V-Bucks ready.
Why would Dusty Depot be shown, though? There are some theories floating around online as to what it could all mean.
Dusty Depot was wiped from existence back in Fortnite Season 3, when a meteor crashed into the location and transformed it into Dusty Divot. The crater has since become overgrown with trees, and serves as the home of a research lab, which is presumably studying the crater to learn more about the meteor that landed there. PCGamesN thinks that Fortnite might introduce some kind of time travel element, which would explain why Dusty Depot is teased in Epic's tweet, and how it looks exactly as it did back in the day. And it seems a lot of people on Twitter also believe that time travel will play some kind of role in bringing not just Dusty Depot back, but other past Fortnite locations, too.
Advertisement
We won't know for sure until Fortnite Season 10 starts on Aug. 1. Until then, Season 9 is still live, which means there's still time to level up the rest of your battle pass and complete any remaining challenges. Fortnite Season 10 will introduce a whole new battle pass for players to attack, and it's sure to introduce a bunch of new limited-time modes and cosmetics, as well.