Destiny 2 Streamer Beats Bungie Community Manager's Impossible Challenge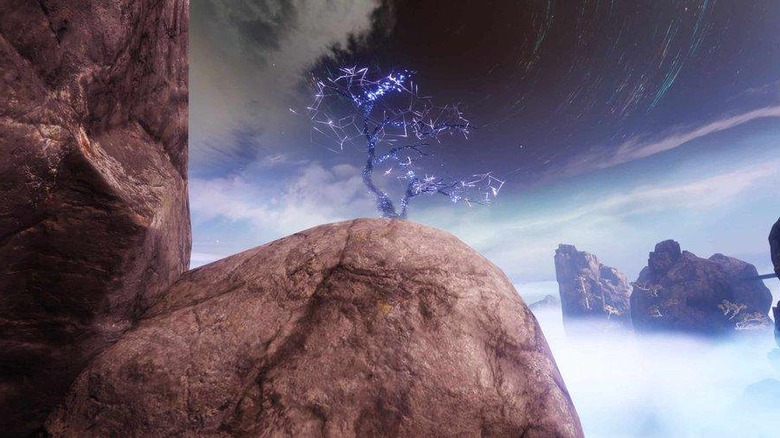 Twitter: @dadsofdestiny
To many Destiny 2 players, Baryon Bough is a plague; a Dreaming City planetary resource with no use. This led Bungie community manager Cozmo to issue a challenge: the first player to collect 100,000 Baryon Bough would get a copy of Destiny 2: Shadowkeep Collector's Edition on the house.
Advertisement
Sure enough, someone's now done it.
Game Rant is reporting that Twitch streamer Sweatcicle has managed to collect all 100,000 Baryon Bough, successfully completing the challenge and thus earning himself the Destiny 2: Shadowkeep Collector's Edition for his troubles. The Collector's Edition sells for around $150, so Sweatcicle is definitely getting a fine prize for all of that hunting. But the process of gathering that much Baryon Bough wasn't easy, and that may come as a shock to Destiny 2 players who feel they have more than they can handle.
Baryon Bough, like many other materials in Destiny 2, can only stack up to 999 before a whole new stack is formed. This makes keeping a large amount of any given material on your character extremely difficult, as you have very limited space for resources. Sweatcicle seemingly had to transfer stacks of Baryon Bough to his vault in order to store all of it, which is kind of a pain. Watching him count the stacks in his vault, though, is a sight to behold.
Advertisement
The Baryon Bough takes up two full vault pages plus one extra slot on a third. That's an awful lot of Bough.
All in all, Sweatcicle ended with 100,899 units of the material, surpassing the challenge set forth by Cozmo and the team at Bungie. As soon as the feat is verified and made official, the streamer can look forward to playing Destiny 2: Shadowkeep for free.
That expansion, by the way, comes out Sept. 17, 2019, and releases on PC, PlayStation 4, and Xbox One. It'll also be headed to Google Stadia when that service launches in November.