Will Fortnite Be Playable On Stadia?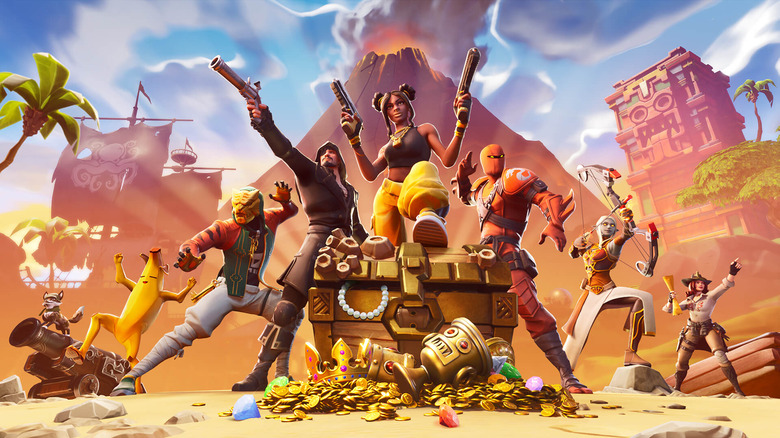 Google Stadia is set to release its Founder's Edition this November, and we already have a good idea about what the platform's launch lineup looks like. There's still a chance a few more titles could be added, however, and some fans of Fortnite are hopeful that Epic's battle royale shooter is one of them.
Will Fortnite be playable on Stadia? We hate to burst your bubble, but the game isn't currently planned for a Stadia release. But there is a glimmer of hope.
Google Stadia's current lineup features games from many different publishers and developers. Ubisoft is making a big push onto Stadia, for instance, as are Bethesda and Square Enix. One name you won't find in the list of partnered publishers, however, is Epic Games.
But why? Why wouldn't Epic want to put Fortnite on Stadia and give players access to the title in more places? The answer: because Fortnite is already available on every modern gaming platform imaginable. In fact, Fortnite supports more devices now than Google Stadia will at launch.
There could also be some economics behind the decision. It's no secret that Epic Games doesn't enjoy sharing its Fortnite revenue with platform holders, which is why the game is only available in the Epic Launcher on PC and isn't present in the Google Play store. And porting Fortnite over to a platform that has yet to prove itself might not be something Epic's interested in at this time.
But there's still a slight chance we could see Fortnite on Stadia at some point. Epic's Unreal Engine supports the platform, for starters. And the day before Google Stadia was unveiled, Epic Games CEO Tim Sweeney shared some interesting thoughts in an interview.
"There are the problems we solve, and then there are the problems that the platform companies solve and we just work with them on it," Sweeney told Engadget. "Streaming is one of those, right? Streaming is something that's going to require tons of billions of dollars of investment, building server farms close to users and 5G and everything else. That's above our pay grade, but what we will do is we'll support it with our games."
Maybe Google will ask Sweeney to put his money where his mouth is someday and bring Fortnite to Stadia. For now, though, you'll just have to settle for playing it on PC, PlayStation 4, Xbox One, Nintendo Switch, iOS, and Android.