PlayStation Plus August 2019 Free Games Revealed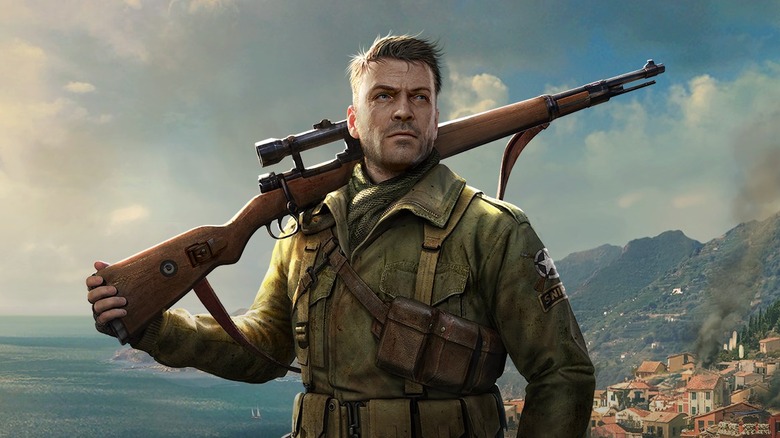 Sony has announced the two free titles joining the PlayStation Plus lineup for August 2019.
The Wipeout Omega Collection combines Wipeout 2048, WipEout HD and the HD Fury expansion into a single package. The Wipeout series offers a futuristic take on the standard racing game format, placing players behind the wheel of antigravity ships. 
Wipeout 2048, a prequel to the first title in the franchise, sends you zipping at breakneck speed through the crowded city streets. Wipeout HD provides a graphical update on the tracks used in Wipeout Pure and Wipeout Pulse, with the HD Fury expansion adding eight additional tracks, 13 new ship models, and three new game modes.
Third-person tactical stealth shooter Sniper Elite 4 transports you to Italy in the year 1943. Picking up after the events of Sniper Elite 3, you'll scout massive areas and take out high priority targets in an effort to drive the Axis forces from the Italian peninsula. Place traps, snipe from long distances, and use the environment to your advantage to achieve your objectives. Sniper Elite 4 features a single-player campaign, cooperative missions, and competitive multiplayer modes.
PlayStation Plus subscribers can download Wipeout Omega Collection and Sniper Elite 4 from the PlayStation store between August 6 and September 2. 
If you haven't explored July's PlayStation Plus titles, you still have a few days to pick them up. Detroit: Become Human Digital Deluxe Edition offers a high-intensity sci-fi experience for players who love branching narratives and consequence-based choices. With its bright color palette, impressive visuals, and synth soundtrack, Horizon Chase Turbo evokes the nostalgia of classic arcade racers.
For $9.99 a month, PlayStation Plus subscribers receive a number of benefits. Beyond the revolving lineup of free games, you'll receive exclusive discounts and 100GB of online storage. PlayStation Plus also provides access to Share Play and online multiplayer for specific games.