What Is The Tier 100 Skin In Fortnite Season 10?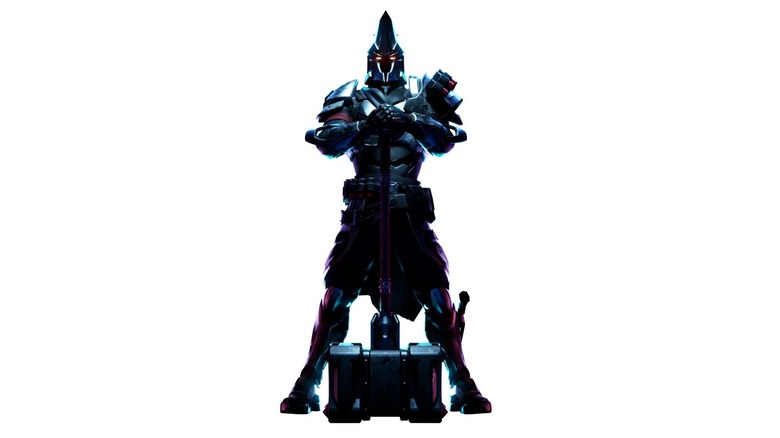 Twitter: @iR1S1NG
A new season of Fortnite is upon us, and you know what that means: a fresh Battle Pass with all kinds of new rewards. Are you wondering what's at the top of the mountain? Which Tier 100 skin is waiting for those who reach the peak of the Battle Pass? We've got the scoop.
Advertisement
The knight who's been gracing the various promotional materials for Fortnite Season 10 is actually the Tier 100 skin for the season. It's called Ultima Knight, and to obtain it, you'll have to grind yourself all the way up to the last possible rung of the Battle Pass. Anyone who's done it in the past will tell you that is no small feat. And all the hard work you'll put into getting to Tier 100 isn't even finished once you get there.
According to GamesRadar. Ultima Knight has some customizations that require a few more completed challenges to unlock; for instance, finishing five Zero Point Challenges will net you the red variant of the skin, and an unknown future prestige mission will open up the skin's silver version.
Advertisement
And there are a host of items related to the skin in the Fortnite Battle Pass, as well. The Ultima Knight skin is part of the "Fort Knights" set, which also includes a Knighted weapon wrap (Tier 22), a Steelwing glider (Tier 95), a Dragoncrest backbling (Tier 100), and a Vanquisher harvesting tool (which will be unlocked in a future mission).
So it seems players will have plenty of grind to keep themselves busy with in Fortnite Season 10, and that's not counting the other challenges that'll pop up in the next few months. Unfortunately, it seems those challenges are only available to Battle Pass holders at this time, but if you're hoping to get yourself the Ultima Knight skin at Tier 100, the Battle Pass is something you'll need anyway.