Darksiders 2: Deathinitive Edition Gets A Switch Release Date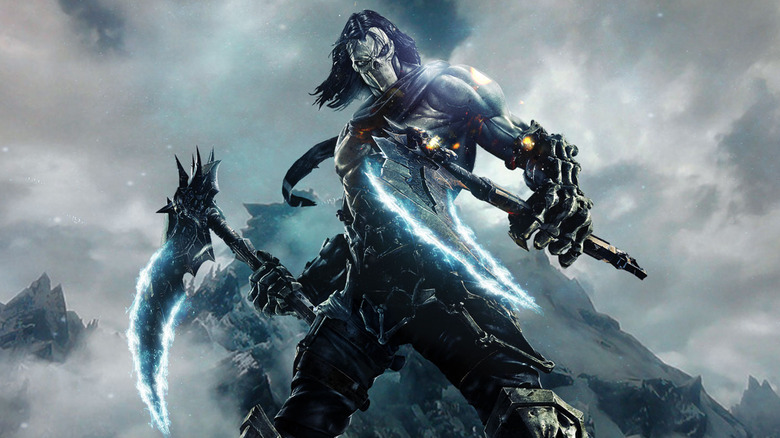 THQ Nordic has confirmed the release date for the rumored Switch port of Darksiders 2: Deathinitive Edition.
Darksiders 2 first released in August 2012 for Windows, Xbox 360, and PlayStation 3 before coming to the Wii U three months later as a launch title. The game serves as a parallel sequel to Darksiders, placing you in the role of Death, one of the Four Horsemen of the Apocalypse. 
Advertisement
"Become the terrifying force which everything fears but nothing can escape," says the official description. "Awakened by the End of Days, Death, the most feared of the legendary Four Horsemen embarks on a quest to redeem his brother's name. Along the way, the Horseman discovers that an ancient grudge may threaten all of Creation. Death lives!"
The title released to mixed reviews from critics. IGN's Audrey Drake praised its art direction, voice work, and epic boss battles while criticizing its bloated map, repetitive mechanics, and derivative nature. 
"If you're going to so blatantly derive material from such well-known properties, you better nail it," said Drake. "While Darksiders 2 provides a lengthy and entertaining experience for action adventure fans to sink their teeth into, in the end it never comes close to reaching the heights of the various franchises it so freely borrows from." 
Advertisement
Nordic Games released the Deathinitive Edition for Windows, Xbox One, and PlayStation 4 in 2015. The remaster includes enhanced game balancing and performance, better loot distribution, and updated visuals. It also features Darksiders 2's hefty lineup of DLC, such as The Abyssal Forge and The Demon Lord Belial, adding more boss fights and dungeons for you to take on. This boosts the game's playtime up to about 30 hours. 
Hopefully, these improvements will translate well to the Switch, as Darksiders 2 ran into some serious performance issues on the PC and would sometimes lag on standard versions of the Xbox One and PlayStation 4. 
Darksiders 2: Deathinitive Edition comes to Nintendo Switch on September 26, 2019.