Rockstar Could Change Its Tune After Labor Controversy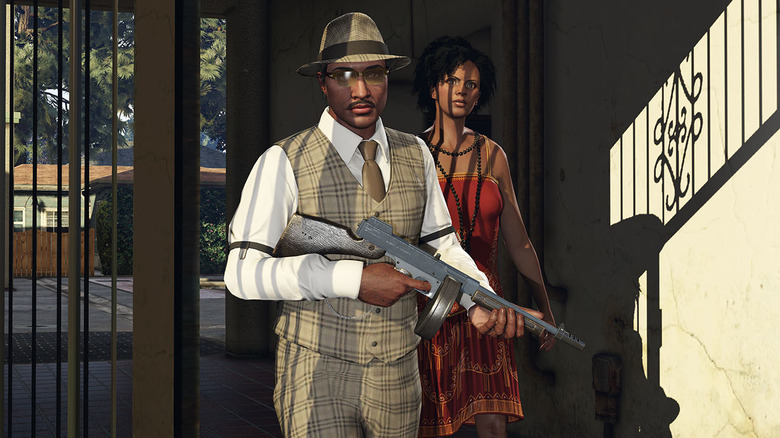 Rockstar Games has come under fire in the past for its culture of crunch and its less-than-stellar treatment of temporary contractors. Now it appears at least one of those areas is being addressed by the company.
Advertisement
Kotaku reports that Rockstar Lincoln, the UK-based studio responsible for testing Rockstar's biggest titles (Grand Theft Auto 5, Red Dead Redemption 2), is offering full-time employment to its pool of contract testers. This is a big deal for those workers, as it means they'll have a little bit of job security for the first time with the company, and won't feel pressured into crunching due to their temporary status. And it also means they'll have all of the benefits and protections of full-time employees as well; things contractors are rarely granted.
The shift in Rockstar Lincoln's approach was set to take place on Aug. 1, so many of the contractors at the studio — if they decided to stick around — should now be official employees of Rockstar Games. No doubt that'll help their resumes should any testers pursue employment with another studio somewhere down the line. But more importantly for the present, these workers can finally make life decisions without worrying they'll be cut loose as soon as the next game ships.
Advertisement
There's no word yet on how many testers were extended full-time employment opportunities. And as far as Kotaku's been made aware, this is only happening at Rockstar Lincoln, so the same policy may or may not be taking hold at other studios under the Rockstar umbrella. Still, this is a welcome development, as Lincoln is where many of the horror stories originated. Contract testers there were reportedly forced into working nights and weekends for over a year, according to Kotaku — leaving very little room for life outside the office — and weren't even able to keep their cell phones nearby. Talk about controlling.
We'll update you if we hear more about Rockstar potentially rolling this change out to other studios.