GTA Publisher Rockstar Accused Of Avoiding UK Tax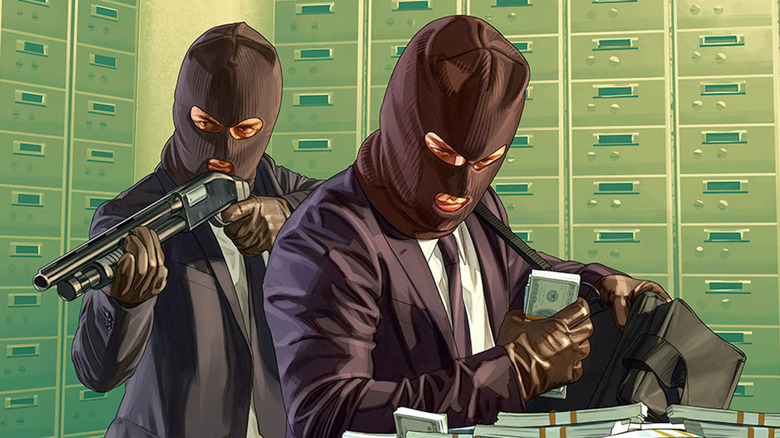 Investigative think tank Tax Watch UK has accused Grand Theft Auto and Red Dead Redemption publisher Rockstar Games of tax avoidance.
According to a recent report released by Tax Watch UK, Rockstar has not paid corporation tax in the United Kingdom in over ten years despite Grand Theft Auto 5 generating an estimated $6 billion in revenue since its 2013 release. Rather, Edinburgh-based Rockstar North Limited, which took the lead on the game's development, reportedly claimed £42 million ($51 million USD) in taxpayer subsidies over the last three years.
Advertisement
These subsidies came in the form of credits provided by the Video Games Tax Relief. The UK government introduced the Video Games Tax Relief in 2014 to support small and medium-sized businesses and games considered "culturally British." Based on the Tax Watch UK report, Rockstar North has claimed 19% of the relief issued to the UK video games industry since the program's creation. Grand Theft Auto 5 qualified for the program in 2015, with Rockstar North receiving its first Video Games Tax Credits in 2016. They also received a large retrospective tax adjustment the same year.
The report also questions whether Rockstar's parent company, Take-Two Interactive, has allocated an appropriate amount of profit to the UK-based studios involved in GTA 5's development. Despite Rockstar earning an estimated $5 billion between 2013 and 2018, the seven Rockstar and Take-Two Interactive companies housed in the UK only reported a combined gross profit of £47.3 million ($57.5 million USD). 
Advertisement
"It is our opinion that a more appropriate allocation of profit between the US and UK would have resulted in substantially more profit being allocated to the UK," asserted the report. "This would have meant that Rockstar North would not be eligible for a payable tax credit. Instead, Take-Two and the Rockstar companies should have had a substantial tax liability in the UK."
Tax Watch UK asserts that the amount of credits collected by Rockstar North proves that the Video Games Tax Relief is not functioning as intended and should undergo an immediate review. The organization also called for an urgent investigation of Take-Two's profit allocations.