Loot Crates Are No More In Rocket League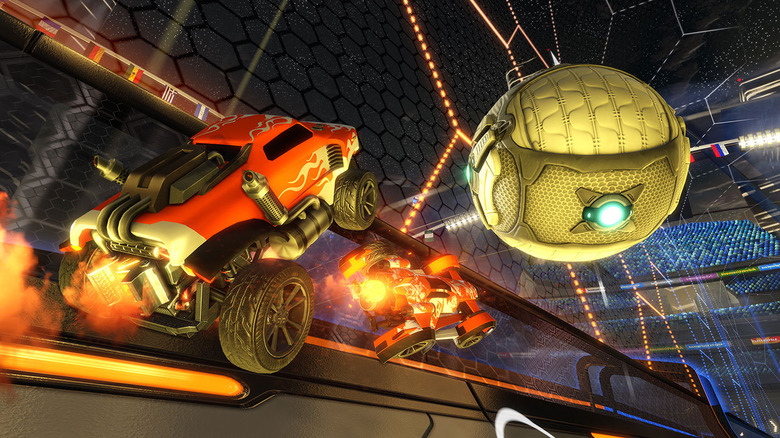 Rocket League has been an indie darling and an esports staple since it launched back in 2015, but if there was one thing players didn't like about the game, it was Rocket League's randomized loot crates. Those loot crates are now getting the ax, according to developer Psyonix, which shared a brief blog post on the topic.
"Here at Psyonix, and Epic Games as a whole, we are dedicated to creating the best possible experience for our players all over the world," the post said. "In pursuit of that goal, later this year we will remove all paid, randomized Crates from Rocket League, replacing them with a system that shows the exact items you're buying in advance."
Psyonix states that other means of purchasing premium content will remain in place, so those who enjoy picking up new DLC cars, for example, or those who get each season's Rocket Pass will still be able to do so. What hasn't been answered at this point is how free players will be able to earn those items previously found in Rocket League's crates. It's possible the game could add its own type of currency, similar to Fortnite's V-Bucks, which could also enable players to earn their next Rocket Pass by leveling up their current Pass (as one can with Fortnite's Battle Pass). Or Psyonix could simply do away with free loot outside of the Rocket Pass altogether.
It's also unclear how much of a role Epic Games played in Psyonix going down this path. The move was inspired by a similar change in Fortnite: Save the World; at least, that's the sense we're getting from Psyonix's post. But thanks to Epic's acquisition of Psyonix this past May, Epic does very much have a say now in how Rocket League operates. So if it becomes clear that Epic pushed for a change to the loot crates in the game, we can probably expect Rocket League to start borrowing more ideas from Fortnite as time goes on.
There's no word yet on when loot crates will officially be removed from Rocket League. As soon as we have more details, we'll get them in front of you.