Capcom Now Inviting U.S. Resident Evil Ambassadors To Test New Game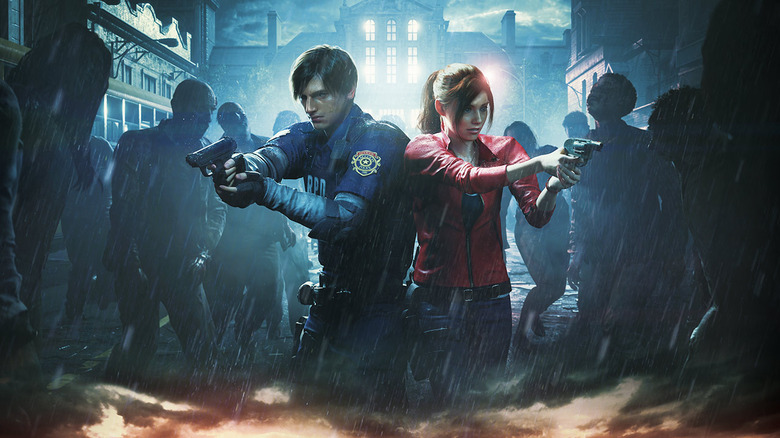 Resident Evil Ambassadors in Japan recently got to try out a new game from Capcom; one many believe is a Resident Evil title. Now Ambassadors in the United States are getting their chance to see what Capcom's hiding from the rest of us.
VG247 reports that Capcom has started sending emails out to Resident Evil Ambassadors in the U.S., inviting them to come and test a new game Capcom has in the works. The tests will take place in Los Angeles on Sept. 20 and 21, according to an email shared by a Resident Evil Ambassador, as well as in New York on Sept. 23 and 24. Further, the email states clearly that the game being made available to testers is in "early development," which tends to mean "not coming out any time soon."
So, with all of that in mind, we can probably pour some more of that cold water on the idea that we'll be seeing this title at Gamescom, which takes place later this month. That does make Capcom's announcement all the more interesting, though. What on earth could it be?
As far as this project is concerned, a lot of fans are crossing their fingers that this secret Capcom title is a remake of Resident Evil 3: Nemesis. To be quite honest, we wouldn't hate it. We have current-generation console ports of just about every Resident Evil game in existence up to this point, but Resident Evil 3 has remained trapped in the past. It's playable on the PlayStation 3 via emulation, and it's plausible you might still have one of those lying around. Otherwise, you'll have to come up with a PlayStation, a Dreamcast, or a GameCube. You'd better hit the flea market this weekend.
We'll have an eye on Capcom's announcement during Gamescom in just a few weeks, and we'll also be looking out for any leaks from this Resident Evil Ambassadors test. If anything comes up, we'll let you know.