Black Desert Beta Is Now Live On PlayStation 4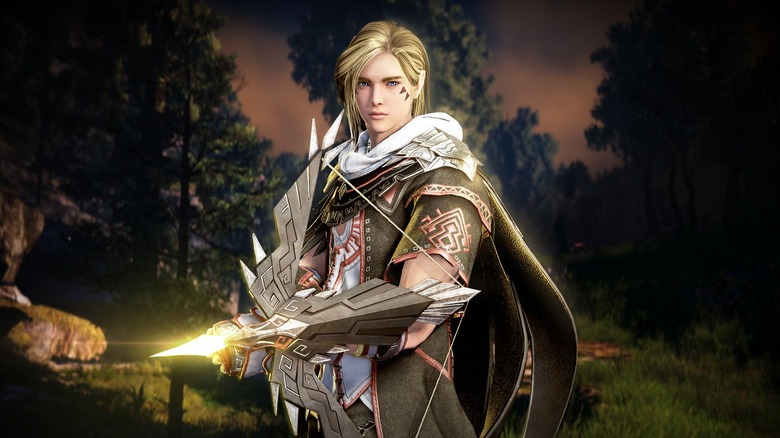 The much-anticipated Black Desert Beta for PlayStation 4 has gone live, bringing four days of open world action before the game's full launch on the console later this month. All PlayStation 4 users, not just PS Plus subscribers, can take advantage of the free download. 
Black Desert immerses you in a vast fantasy setting, complete with a compelling story and a wealth of customization options. You have six different character classes to choose from — Warrior, Sorceress, Ranger, Berserker, Wizard, or Witch — each with their own gameplay styles, strengths, and weaknesses. The extensive character creation tool allows you to fine-tune your character's appearance, allowing for an even more personalized experience.
As a beta participants you'll have the chance to explore the regions of Serendia, Balenos and Calpheon, and can power your Adventurer up to a maximum level of 50. For taking part in the beta period, developer Pearl Abyss will reward you with an exclusive Sky Hawk pet once Black Desert launches on the PlayStation 4. The Sky Hawk allows you to loot items, increase your Knowledge Gain Chance, and find rare monsters.
Beta players can also take part in several in-game events over the weekend for a chance to win exclusive rewards. These include taming a wild horse, fishing for Fish Bone items, and playing Hide and Seek with Pearl Abyss GMs. 
IGN's Leif Johnson praised Black Desert Online for delivering a unique experience despite some of its more evident flaws. "Black Desert Online is certainly one of the most unique fantasy-themed MMOs out there right now, and it offers a beautiful world that's also generally believable and enjoyable," said Johnson. "Even with shortcomings like grindy combat and a weak endgame, it still manages to deliver many dozens of hours of fun."
The Black Desert Beta for PlayStation 4 is available now through August 13 at 2:00 a.m. PDT, with the full launch set to follow on August 22.