Catherine: Full Body PS4 Release Date, Trailer, Characters And Premium Edition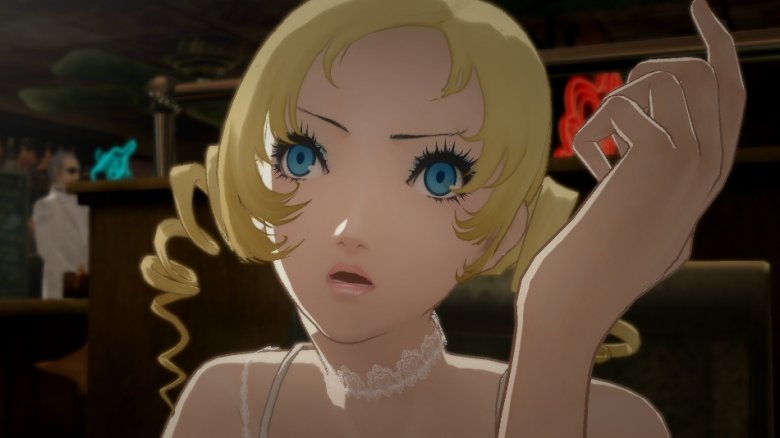 Look through Atlus' publishing resume, you'll see miles and miles of JRPGs about angsty teenagers, with the occasional combo breaker of a dance or fighting game about those same angsty teenagers. And then in 2011, Atlus came out with a little game called Catherine, sticking out like a sore, sexy thumb.
Advertisement
Despite what it looks like on the surface, though, Catherine's cover of sex appeal is a very, very small part of the story. It's also one of the most innovative puzzle games in years — so much so that competitive Catherine has become an EVO mainstay for a few years now — home to some of the most eye-popping horror imagery of the decade, as well as a strangely thoughtful treatise on the way modern men operate. There's a lot to unpack, and there's about to be even more with the release of Catherine: Full Body. Veterans will likely have questions, and newbies to the game will likely have a lot of questions. Fortunately, we have answers right here.
When is Catherine: Full Body's release date?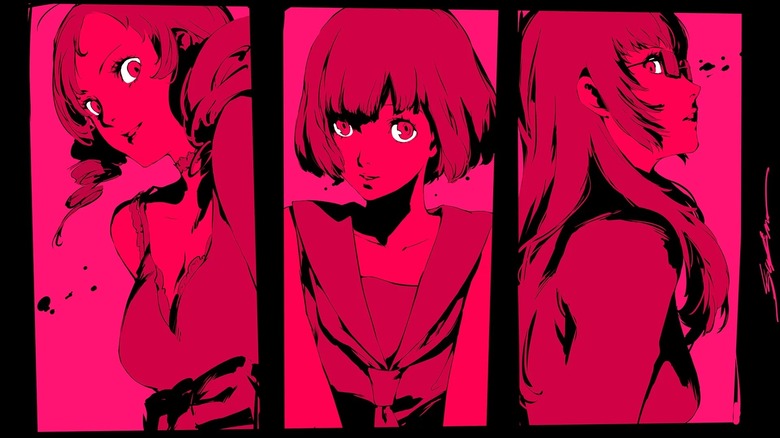 The game will be out on Sept. 3 as a PS4 exclusive. Before you start posting angry tweets to Atlus, Xbox and PC folks, keep in mind the original release is backward compatible on Xbox One and the PC got an enhanced port of the original game earlier this year. As for Switch folks, we're very sorry for this inconvenience; Persona 5 fans will be quite sympathetic. 
Advertisement
It's not like those left out in the lurch won't have anything to play, though, since the game's release basically kickstarts a wallet-draining hellscape of a month, with Monster Hunter: World – Iceborne, NBA 2K20, NHL 20, Gears 5, Borderlands 3, and Daemon X Machina all launching in the following two weeks, and the Link's Awakening remake waiting at the tail end of it. Still, unless Nintendo has some very big tonal shifts on the way for the Zelda franchise, only one of these games will have you outrunning a baby made of chainsaws.
The trailer for Catherine: Full Body
The trailer above is a pretty good encapsulation of all things Catherine, all right: it's chaotic, sexy, disturbing, and colorful, all framed with a surprising — but really awesome — classical music soundtrack. It's fascinating that it all has so much purpose in context, given just how much madness is going on in just that brief snippet of footage. Still, how is it that the most distressing thing in that clip is how far Vincent's jaw drops?
Advertisement
Still, if you're looking for a bit more detail out of your gameplay trailers, there's a more recent one that goes into the plot a little bit more and details a few of the new features and characters along the way. They even slip in that explanation for the less cultured that, yes, Full Body is a double entendre about wine. Also, the game's logo is the outline of a woman's underwear. Somehow it's both gloriously dumb and gloriously brilliant all at once. Why are you like this, Atlus?
What is Catherine: Full Body?
Yeah, this all does warrant a better explanation, huh?
So, here's the deal: You play as a schlub named Vincent. Vincent is seeing a woman named Katherine, who's basically got her life together in all the ways Vincent doesn't. Inexplicably, she loves the guy. 
Advertisement
Anyway, after Vincent waffles on Katherine bringing up the M-word, he gets drunk with his buddies at his local bar and ends up having a one-night stand that turns into a multi-night stand with a sexy, bubbly airhead named — you guessed it — Catherine. That part's pretty normal, except for the fact that once he starts the affair, he starts having insanely vivid and terrifying dreams about being sent to a realm where he's surrounded by talking misogynist sheep all trying to climb what can only be described as a Jenga tower made entirely of Lament Configurations, all while a demon borne from Vincent's subconscious chases him up. Oh and did we mention that in the real world, men who have been cheating on their partners have been suddenly turning up dead?
Advertisement
Through the course of the game, Vincent's job is to keep climbing this tower, hopefully getting to the top some night, while also trying to keep an increasingly clingy Catherine from messing things up with Katherine. 
What's new in Catherine: Full Body?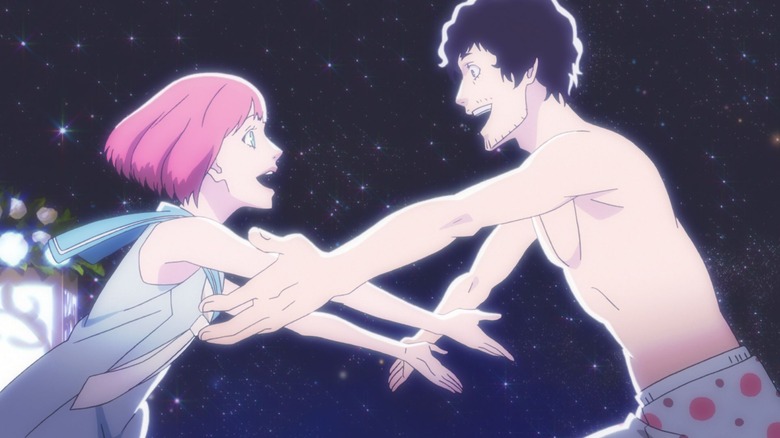 The big overarching change is that there's actually a third woman named Rin, who plays a major role in Vincent's life right from the start. She's an amnesiac woman who moves in across the hall from him, and ends up as the piano player at his favorite bar. By comparison to the highly driven Katherine becoming less willing to put up with Vincent's shadiness, and Catherine being a full blown agent of chaos, Rin is just sweet, gentle, and nurturing — which is arguably exactly what Vincent doesn't need or deserve. But, of course, that's your choice. 
Advertisement
Given the presence of a brand new character in Vincent's life, it shouldn't be a surprise that there's over 20 new fully animated cutscenes also added to the game, all voiced by the original cast from the English and Japanese versions. Oh, did we mention Western players get the Japanese voice track as an option this time? Because they do.
The demo for Catherine: Full Body
Well, how about this: it apparently flew under the radar in the post-E3 fog of war, but Atlus did go ahead and release a full demo for the game a few weeks back. Nothing fancy: it's just the first two puzzles, a heap of the initial story setup (which is very different from how the original game starts out) and a nice look at the game's visual upgrade. If you were looking to get a quick taste of the game, as well as meet Rin for the first time, it's perfect for that.
Advertisement
It's still an undersell of just how bonkers this game gets as it goes on, how deep it goes into Vincent's and you, the player's, psyche. But everybody deserves to have that trip unspoiled. Just know it only gets weirder from there, folks. 
What is the gameplay like in Catherine: Full Body?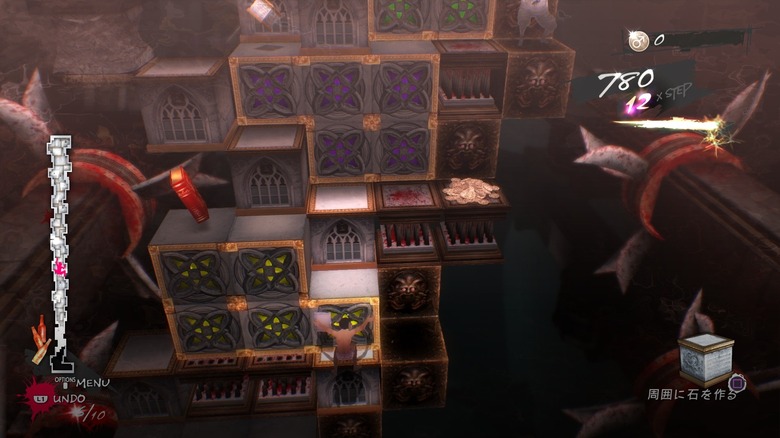 Actually, a lot more has changed for the update. Rin's not only a new presence in the story, but also during stages. Her piano can freeze the flow of time if Vincent finds himself in an emergency situation, allowing him time to escape. That girl's just a hero all around, bless her.
Advertisement
You'll need the help, too. Along with all the stages from the original game, including the Rapunzel arcade game in Vincent's bar, there is now also an Arranged mode that remixes all the existing stages, which effectively makes for over 500 playable stages in the game. 
For those who just had a heart attack over how difficult those puzzles must be, take a deep breath: Atlus has you folks covered as well. An easier difficulty called "Safety Mode" is also being added. What that means is no game over, no time limits, and the ability to skip puzzles or even have them autoplay. There's no reason to fear jumping in. Well, except, again, baby made of chainsaws. In addition, an online Versus mode has finally been added, which should make the aforementioned EVO folks very happy. 
Advertisement
Will Catherine: Full Body have DLC?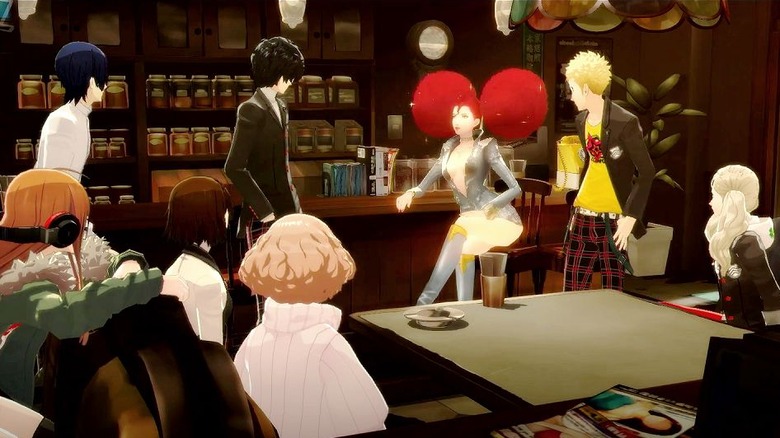 For starters, characters from the main story will be made available to play in Babel and Colosseum modes. Because the way of Atlus is to bring characters to as many of their games as humanly possible, the big announcement is that a big Persona 5 character pack is incoming, which will add Joker as a playable character in Babel and Colosseum with fully voiced commentary from his Phantom Thief buddies. Look, as long as Joker isn't in the main game dating his teacher again, we're good. Also not surprisingly, snippets of that awesome Shoji Meguro soundtrack will also be included.
Advertisement
Other than that, there's also an item you'll be able to buy called the Nero Glasses, which will allow you to see everyone in the game in their underwear. Times like these, we should all be thankful itemized purchases on the PSN don't show up on your credit card statement. There's also an exclusive PS4 theme you get for pre-ordering.
Choose your voice cast in Catherine: Full Body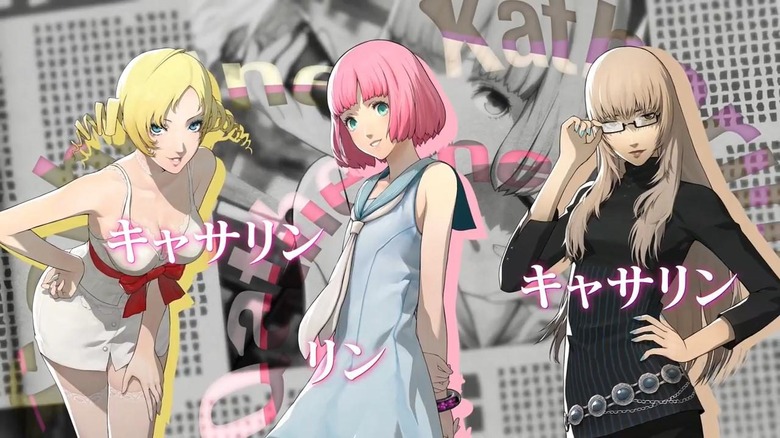 Well, there is one more thing, which is that the Western release is getting something called the Ideal Voice set. In Japan, you could actually change Catherine's voice to one of 11 different options, all voiced by an actress who played a famous duplicitous partner. That's pretty brilliant, but sadly, there's no English equivalent where we get Nicole Kidman, Diane Lane, Julia Roberts, or anyone who's ever had sex with Michael Douglas.
Advertisement
At least we're getting that much, though. The West is still getting hosed out of a bunch of other stuff. Japan got a port of the game for the PlayStation Vita, a slew of additional dynamic themes for both the PS4 and Vita, and a different Special Edition package with a transparent slipcover showing all three main women in their Nero Glasses outfits, a four-disc soundtrack, and a 40-page art book. Western audiences are also getting that art book, but not the awesome 200-page Venus artbook that's basically an extensive making-of package. 
What's in Catherine: Full Body's Western Special Edition, then?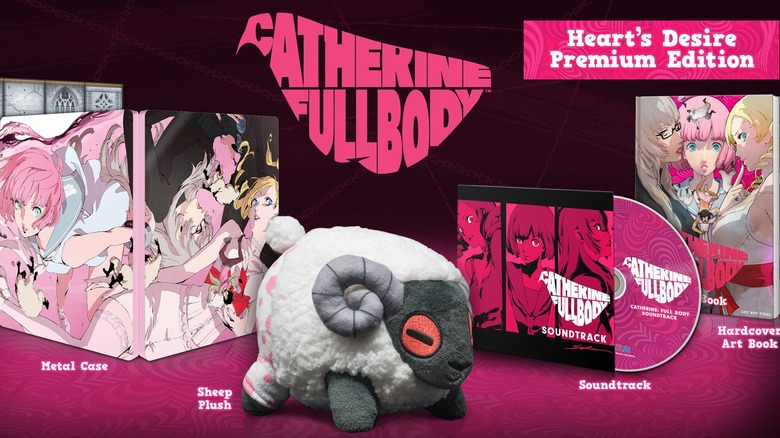 For our part, the Western Special Edition is called the Heart's Desire Premium Edition. In it, there's a collector's box, designed after one of the tower puzzles and hopefully easier to solve. There's a steelbook case for the game itself, though not nearly as hilariously pervy as the Japanese art, which is sort of a blessing. There's an adorable plushie version of Vincent as a sheep. There's a copy of the soundtrack, though it's only a single disc, and honestly, when was the last time you played a CD? It also has a hardcover art book. That's still nothing to sneeze at, in fairness. Just, you know, Atlus deciding to slip just one voucher for a free Sue Johnson book on Kindle would've been nice, and probably saved a lot of dudes' relationships in the process.
Advertisement