Dr. Disrespect Now Stars In Two Resident Evil Games, Thanks To Mods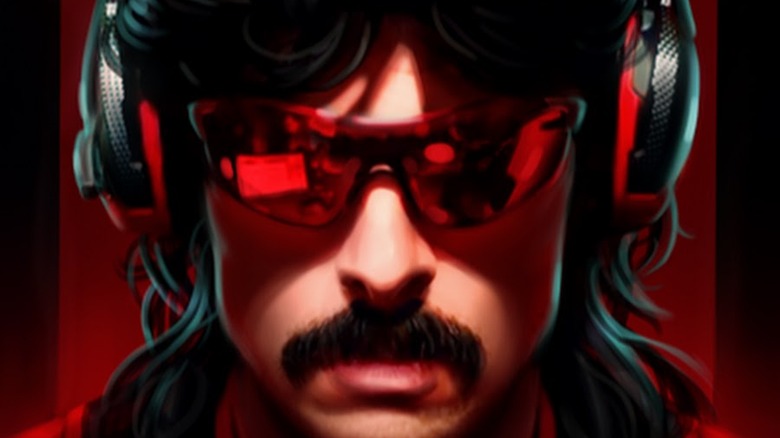 Resident Evil modders seem to be having a lot of fun lately. They've added Thomas the Tank Engine to Resident Evil 2, and now they're supplementing that title and Resident Evil HD Remaster with Twitch's most notorious streamer: Dr. Disrespect.
Advertisement
PC Gamer rounded up the two mods and placed them side by side, giving Doc fans a glimpse into just how the streamer looks when surrounded by the undead. And if you want the honest truth, he doesn't look that out of place. It must be the vest and the headset, because he looks like some sort of crimson-colored superhero soldier that's been dropped into Raccoon City to save the day. All that's missing is some of his colorful language, but according to PC Gamer, fellow modders are lining up to help out with that, too.
The Dr. Disrespect model — which is very well done — was created by "Letmelivegaming," who worked on the Resident Evil HD Remaster mod. Letmelivegaming later discovered that another modder made use of that work in Resident Evil 2, and shared some clips of the second mod online. It's really impressive work by all involved, as modding a new character into a game is no trivial matter. And it shows that the Doc's audience is hiding some game development talent. That's something Dr. Disrespect can likely appreciate, having worked at Sledgehammer Games in the past.
Advertisement
We're not sure whether the Doc himself has caught wind of the mods just yet, but you can just imagine that he might be tempted to play some Resident Evil later today, if not to appreciate the work done by the various modders, then to bask in the glory of finally getting his own video game (sort of).
We'll be sure to update you should he have anything to say. Who knows; maybe he'll launch into a giant Resident Evil marathon at some point in the near future.