PS4 Players That Deleted P.T. May Be In Luck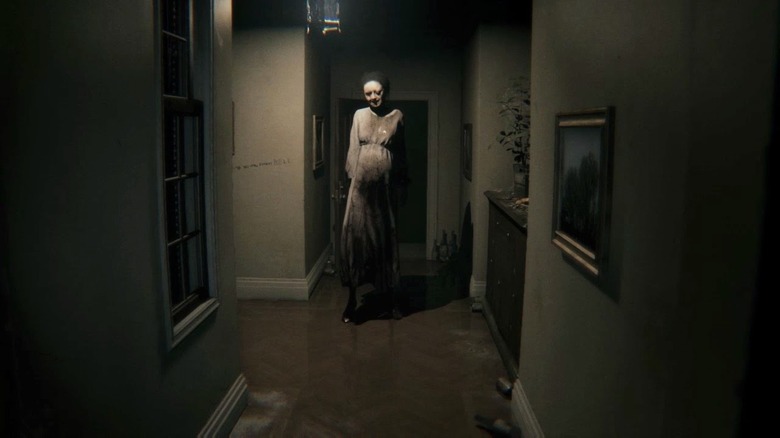 P.T., the Playable Teaser for Silent Hills, was thought to be gone forever for those who removed the game from their PlayStation 4s. But Hideo Kojima's canceled Konami game can apparently be brought back with some trickery; if you're willing to take a big risk, anyway.
Back in 2015, YouTuber MoreUse shared a method for recovering P.T. after Konami removed it from the PSN store. Fast forward to present day, though, and it appears that method still works for a number of PlayStation 4 owners who want to recover the game. It involves installing a proxy program called Squid onto your PC, and then inputting Squid's proxy address into your PlayStation 4's network settings. From there, you might see P.T. as part of your library, enabling you to download and install it on your PlayStation 4 once more.
We say might because, again, this method doesn't work for everyone. Game Rant reports that some have even managed to brick their PlayStation 4 consoles by attempting to get P.T. back, so there's definitely a risk factor involved here. But if you're dead set on playing Kojima's Playable Teaser and you just can't live without a copy of it on your PS4, following MoreUse's instructions could get you all the way there. Or it could force you to buy a new PS4. Think carefully before proceeding.
P.T. just celebrated its fifth birthday yesterday, and with that said, it's worth mentioning that Hideo Kojima and Norman Reedus (who was set to star in Silent Hills) did end up making a video game together after all. It's called Death Stranding, and it's actually coming out this year on Nov. 8. While Death Stranding doesn't have quite the same horror vibe as Silent Hills, there does look to be some otherworldly stuff happening. So in a way, we're getting a tiny taste of what Silent Hills might have brought us; minus Konami, and plus Mads Mikkelsen. Sounds like a win.