Need For Speed: Heat Will Be Loot Box Free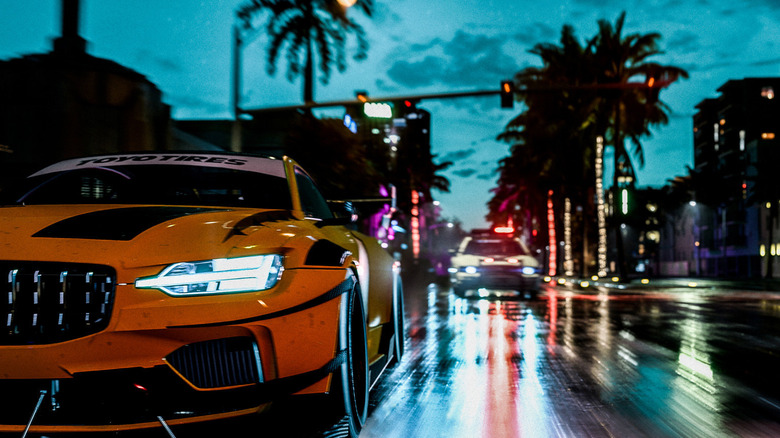 It seems Electronic Arts has finally started to get the message. According to EA community lead Ben Walke, Need for Speed: Heat will not contain loot boxes. 
Walke responded to a comment on Reddit under the name F8RGE, saying: "There are no Lootboxes in NFS Heat and there won't be." When asked about EA's plans to monetize the game post-launch, he offered a straightforward answer. "We plan to have post launch paid-DLC in the form of car packs. Later this year we'll introduce a time-save pack, which will show all collectables on the map," said Walke. "That's it."
EA has a checkered past with loot boxes. Their use in Star Wars: Battlefront 2 sparked a massive backlash from players, many of whom despised the "pay to win" concept forced on them by the publisher. Though EA issued an apology, they've continued to create loot box and microtransaction-centered controversies. 
Defending the practice during a UK Parliament session, Kerry Hopkins, EA's VP of legal and government affairs, called loot boxes "surprise mechanics." He then likened them to children's toys like Kinder Surprise Eggs, claiming that EA's use of loot boxes "is actually quite ethical and quite fun, quite enjoyable to people." Cue the Seinfeld laughter.
The decision to exclude loot boxes from Need for Speed: Heat represents a step in the right direction for the company and the franchise. One of the biggest points of criticism for Heat's predecessor, Need for Speed: Payback, involved the game's focus on Base Shipments, loot box-like mechanisms crucial to the customization process. 
Despite this progress, it's clear EA hasn't learned their lesson on microtransactions overall, as evidenced by the recent addition of an axe to Apex Legends that costs $170 to unlock. As you might have guessed, this choice has led to an outright revolt on the game's subreddit. Even Apex Legends streamer Michael "Shroud" Grzesiek was baffled by the decision as he tried to calculate how much money it would take to unlock the weapon.
One step forward, two steps back.