Nintendo Indie World: Ori And The Blind Forest Comes To Switch, And More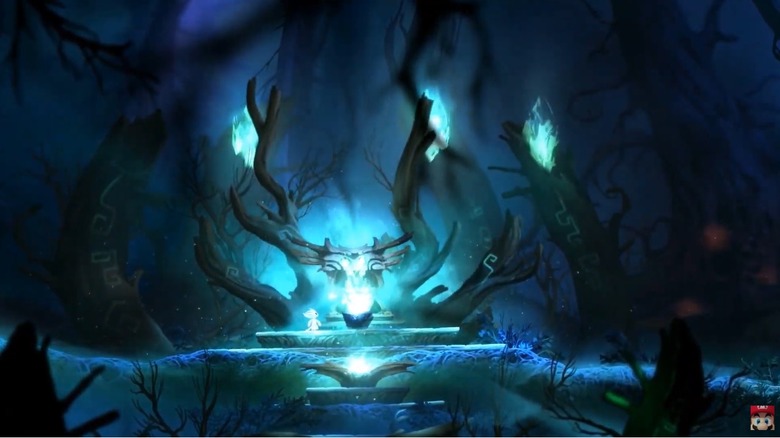 Nintendo's Indie World stream just wrapped up, giving us a look at a lot of the Nintendo Switch indie games we can look forward to in the next few months. And there's some really big news coming out of this one: the Nintendo Switch is getting yet another Xbox One console exclusive.
Ori and the Blind Forest was the last game shown during Indie World, and it's no surprise. Ori always seemed like a great fit for Switch, but due to the game being published by Microsoft, it felt like the odds of seeing it come to Nintendo's platform were slim to none.
We live in a different time now; one where Microsoft is more open to letting its console exclusives go cross-platform. Ori follows Cuphead and Super Lucky's Tale in this regard, and we'll hopefully see more as time goes on. Can we get a little Halo?
Ori and the Blind Forest: Definitive Edition comes to Nintendo Switch on Sept. 27, 2019.
Also of note: two indies are releasing on Nintendo Switch today. Players can pick up Superhot and Hotline Miami Collection from the eShop right now.
Here's a list — in release order — of everything else Nintendo showed off during the Indie World Stream:
Torchlight 2 – Sept. 3, 2019
Creature in the Well – Sept. 6, 2019
Blasphemous – Sept. 26, 2019
Northgard – Sept. 26, 2019
Risk of Rain 2 – Summer 2019
Trine 4: The Nightmare Prince – Oct. 8, 2019
The Tourist – November 2019
One Finger Death Punch 2 – Dec. 2, 2019
Skellboy – Dec. 3, 2019
Cat Quest 2 – Fall 2019
Freedom Finger – Fall 2019
Munchkin: Quacked Quest – Fall 2019
SPARKLITE – Fall 2019
HYPERCHARGE: Unboxed – Winter 2019
Roki – Winter 2019
WHAT THE GOLF? – Winter 2019
Youropa – Winter 2019
Close to the Sun – 2019
EarthNight – 2019
KINE – 2019
Best Friends Forever – Feb. 14, 2020
Dungeon Defenders: Awakened – February 2020
PHOGS! – Early 2020
Eastward – 2020
Skater XL – 2020
Spiritfarer – 2020
A very good stream from Nintendo, with good looks at the games ahead and — our personal favorite – easy to read release dates. We'll undoubtedly be seeing more of these titles in the days and weeks ahead, so stay tuned.