Spider-Man Developer Insomniac Games Bought By Sony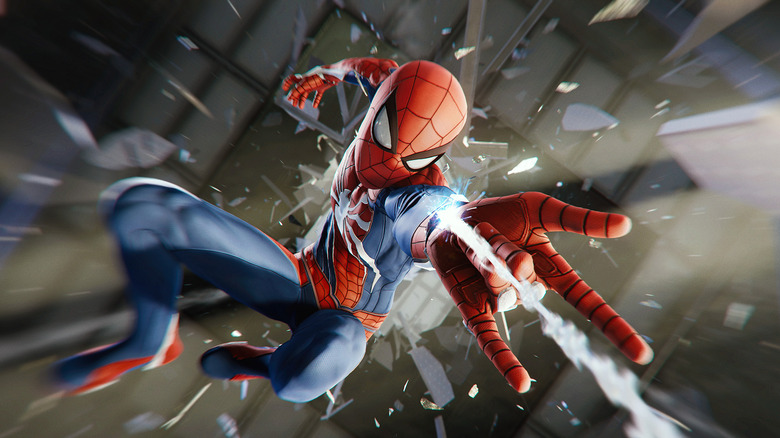 Sony has announced the acquisition of Insomniac Games, the California-based studio best known for last year's hit Marvel's Spider-Man and the popular Ratchet & Clank series.
Founded in 1994, Insomniac Games marks the 14th studio to join the Sony Interactive Entertainment Worldwide Studios family. The developer maintained their independence for 25 years, working primarily with Sony during that time on successful franchises like Spyro the Dragon and Resistance. Their resume includes some projects with other big-name companies, such as Microsoft's Sunset Overdrive and the upcoming VR title Stormland, slated to debut as an Oculus exclusive.
Spider-Man, which released exclusively on the PlayStation 4 in September 2018, proved Insomniac's most successful title. As of July 28, 2019, the game had sold more than 13.2 million copies worldwide. SIE WWS highlighted Insomniac's skill in creating open-world, story-driven games as one of the team's biggest draws. Beyond their development skills, the studio has also received 20 local, regional, state and national awards for its workplace culture.
"Insomniac Games is one of the most highly-acclaimed development studios in the industry and their legacy of best-in class storytelling and gameplay is unparalleled," said Shawn Layden, Chairman, SIE WWS. "We have enjoyed a strong collaborative partnership with the studio for many years, and are thrilled to officially welcome them to the Worldwide Studios family.  The addition of Insomniac Games to SIE WWS reiterates our commitment to developing world class gaming experiences that can only be found on the PlayStation platform."
Insomniac Games founder and CEO Ted Price echoed this sentiment. "Joining the WWS family gives Insomniac even greater opportunities to achieve our studio vision of making positive and lasting impressions on people's lives," said Price. "We've enjoyed a special relationship with PlayStation practically since our inception. Our partnership amplifies our potential, and Marvel's Spider-Man was a testament to this. We're excited to take the next step in our growth alongside our longtime WWS partners. Most of all, we look forward to delivering fresh, new experiences for our fans."