Ion Fury Courts More Controversy With Discriminatory Jokes And Comments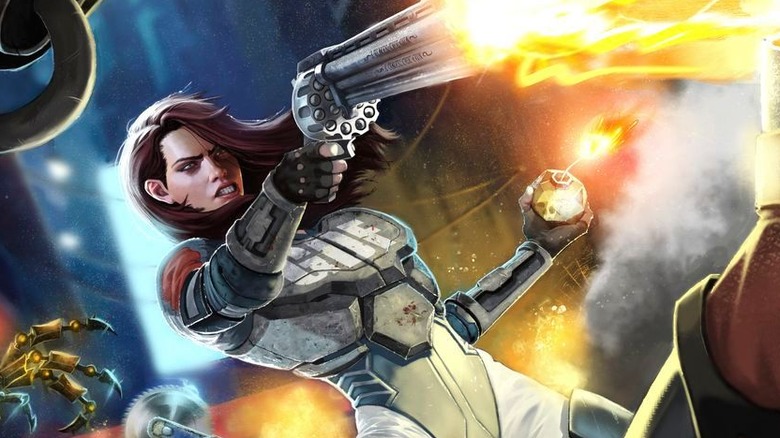 Ion Fury, the first-person shooter from Voidpoint and 3D Realms, aims to evoke the nostalgia of classic Build Engine titles like Duke Nukem 3D, Shadow Warrior, and Blood. While the game has received top marks in the days since its August 15 release, the developers, like Ion Fury's premise, seem to be stuck in the past. Homophobic, transphobic, and sexist jokes and comments have recently come to light, once more embroiling Voidpoint in controversy.
The drama started to unfold last Friday when a ResetEra user posted screenshots of derogatory remarks made by members of the Voidpoint team on Discord. These included comments from one of Ion Fury's lead developers under the name "Terminx."
"Something I don't really understand about the social justice stuff is that they have stuff like the 'slut walk,' which I thought was about the right to not be harassed for how they dress but, then if you portray women dressed the same way you get sh** for it," wrote Terminx. Although Ion Fury has a female protagonist, Terminx made a point of clarifying that the game contains "no feminist slant."
Another developer under the name "Daedolon" then attacked trans people, stating that "mutilating a perfectly healthy body while you have depression and other big issues" could result in suicide. Both Daedolon and Terminx complained about social justice warriors, referring to them as "nuts" and that the concept is just an excuse to "get upset on behalf of other people."
At first, Voidpoint tried to dismiss the criticism that resulted from these comments, stating people had taken them out of context. "You should probably do your own research before coming to that conclusion," the developer tweeted. "The crop tool in Photoshop has always been just as much about what you are removing as what you are keeping."
Voidpoint has since changed their tune after another ResetEra user discovered homophobic language in the game, including a soap bottle reading "OGAY" and a secret area containing a particularly nasty slur. Voidpoint co-founders Evan Ramos and Richard Gobeille apologized for the behavior of their development team, vowing to add mandatory sensitivity training for their employees and contractors. They also committed to donating $10,000 from Ion Fury's profits to The Trevor Project, a non-profit focused on suicide prevention in the LGBTQ community, and patching out the offensive language.
Publisher 3D Realms also issued an apology, stating: "Moving forward all of 3D Realms' contracts will include terms which would allow us to sever relationships if a contractor does not abide by our zero-tolerance policy for hate speech."