Yakuza Remastered Collection Announced; Yakuza 3 Out Now On PS4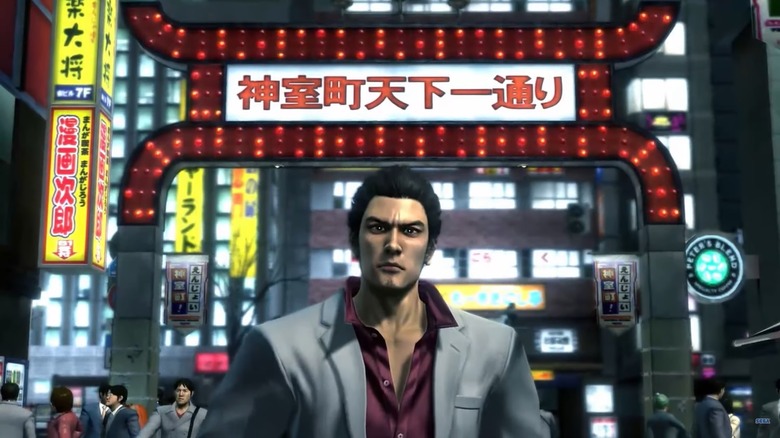 Sega is done lollygagging when it comes to the Yakuza series. Rather than remaster Yakuza 3, 4, and 5 separately and make fans wait, the company is bundling them all into one package. With a twist.
Advertisement
Yakuza Remastered Collection will finally ensure that every mainline Yakuza title has a current-generation port in the West. For a price of $59.99, players will get 1080p, 60 frames-per-second versions of Yakuza 3, Yakuza 4, and Yakuza 5 on PlayStation 4. As of right now, the games are only releasing digitally via the PlayStation Store, so you'll have to make time for downloads should you be interested. But there is a physical release planned for Feb. 11, 2020, as well.
Now here's the rub: Sega is taking a sort of episodic approach when it comes to releasing each game. As of today, Yakuza 3 is available on the PlayStation Store. But you'll have to wait until Oct. 29 for Yakuza 4, and Feb. 11, 2020 for Yakuza 5. On those dates, the respective games will unlock and grant you access. You cannot play them before then.
Advertisement
While that's a bit of a bummer, we can report that the remastered versions of each title look pretty fantastic. You can check them out in Sega's announcement trailer here, and each one looks upgraded pretty significantly from its PlayStation 3 counterpart.
As of now, the PlayStation 4 will be the only place to play these titles, but we have a sneaking suspicion that Sega will want to bring them to PC at some point. Yakuza 0, Yakuza Kiwami, and Yakuza Kiwami 2 are all available on Steam, and according to PC Gamer, there's a chance Judgment could come to PC, too.
Yakuza Remastered Collection is available now on PS4. At this time, it does not appear you can purchase Yakuza 3 separately.