Nintendo Switch eShop Kicks Off Capcom Sale With Discounts On 18 Games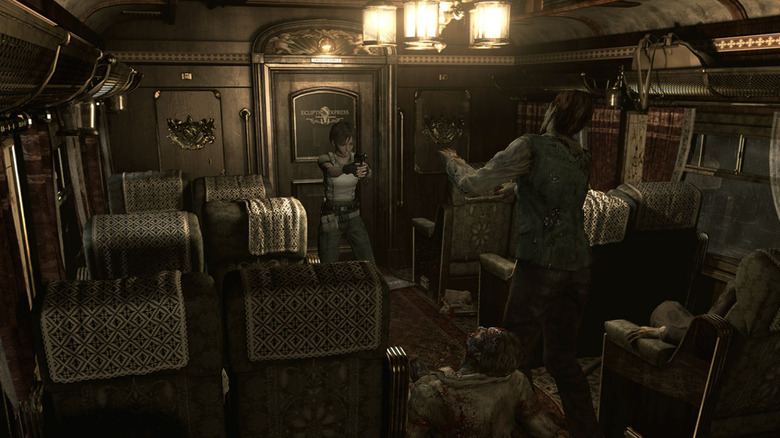 On the hunt for some new Nintendo Switch games to play? Nintendo just launched a Capcom Publisher Sale in the eShop, and it features discounts on almost every Capcom-published Switch title in existence.
We've published the entire list below for your viewing pleasure. Have at it.
Capcom Beat 'Em Up Bundle – $11.99
Devil May Cry – $14.99
Dragon's Dogma: Dark Arisen – $22.49
Mega Man Legacy Collection – $9.99
Mega Man Legacy Collection 2 – $9.99
Mega Man X Legacy Collection – $11.99
Mega Man X Legacy Collection 2 – $11.99
Mega Man 11 – $19.99
Monster Hunter Generations Ultimate – $24.99
OKAMI HD – $13.99
Onimusha: Warlords – $11.99
Phoenix Wright: Ace Attorney Trilogy – $19.99
Resident Evil 0 – $19.99
Resident Evil – $19.99
Resident Evil 4 – $19.99)
Resident Evil Revelations – $13.99
Resident Evil Revelations 2 – $13.99
Street Fighter 30th Anniversary Collection – $19.99
As you can see, there's not a lot to want for in the way of Capcom games. The only title we didn't see in the sale was Ultra Street Fighter 2: The Final Challengers, and why that's missing... well, your guess is as good as ours. It released onto the Switch back in 2017, and there are much newer Capcom games being discounted than that one. The port of Devil May Cry, for example, is only two months old.
Otherwise, you have your pick of anything Capcom's put on the Switch. This sale is particularly friendly to fans of Mega Man and the Resident Evil franchise. But don't overlook that previously mentioned Devil May Cry port (which could be followed by other games in the series if things go well). And be sure to give the Ace Attorney Trilogy a spin. You can load up on all of them for a reasonable amount of money, and that's not something we can say very often about Nintendo Switch games.
The Capcom Publisher Sale ends on Aug. 29.