Buddhist Monks Take First Prize In Speed Drifters Tournament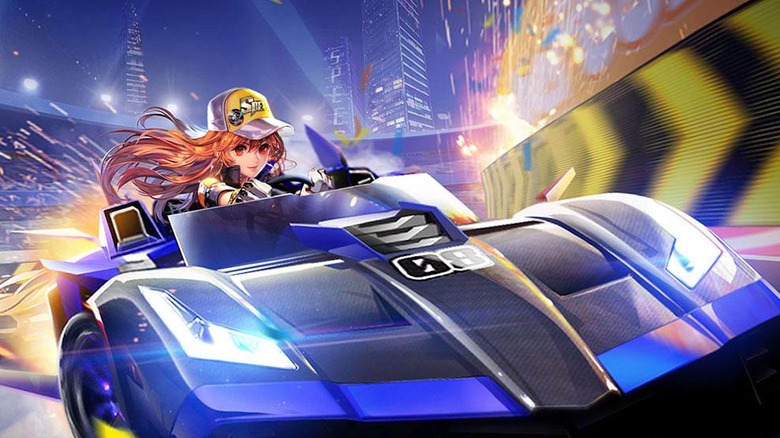 "Monk" and "gamer" are two words you rarely see paired together. Three Buddhist monks subverted expectations, entering and winning a Garena Speed Drifters competition earlier this month.
For those new to the scene, Speed Drifters is massive multiplayer online racing game available on PC and mobile in Southeast Asia and Taiwan. It's developed a reputation for its fast pacing, cartoonish characters, and selection of vehicles, gaining traction in the esports community. 
Several gamers took to the esports arena at the 2019 KKU Nong Khai Fair in Thailand, among them three novice Buddhist monks from Balee Sathit Suksa high school. As part of their practice, novice monks devote a minimum of 20 hours to their religious studies; however, they're also encouraged to develop interests outside of their faith. The young men were introduced to the mobile version of Speed Drifters in their computer class, an encounter that blossomed into a passion for esports. 
The monks used their free time to practice Speed Drifters, a dedication that paid off. "The novices wanted to try entering the competition, so we gave them that opportunity. However, we didn't expect them to actually win," commented Kokkiad Chaisamchareonlap, academic coordinator and head monk at their school.
As is too often the case, the winners garnered criticism on social media for wearing their saffron robes during the competition. Kokkiad dismissed claims that wearing religious garb was inappropriate, stating that they were not the only religious school who entered the tournament. The boys were simply being singled out because, against all odds, they had succeeded where the others failed. Haters gonna hate.
"We wanted to give the students an opportunity. A lot of them don't have that coming from poor families or broken homes," said Kokkiad. "The three want to compete, they asked to. So we gave them the opportunity."