League Of Legends To Feature In Final Season Of HBO's Ballers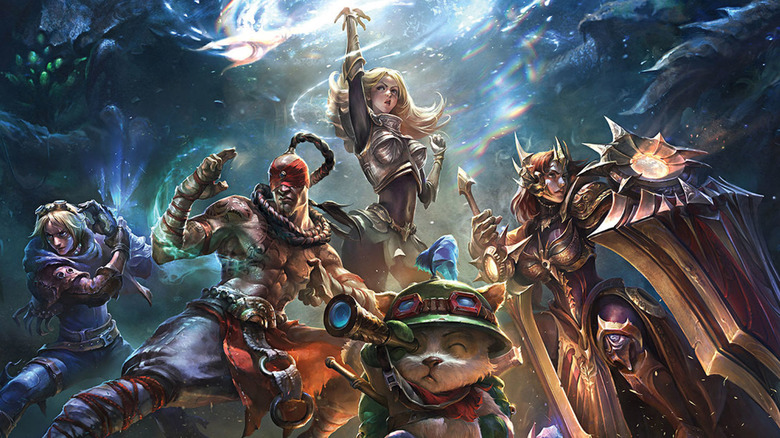 Yesterday's 2019 LCS Summer Split finals brought some news certain to please League of Legends fans. The popular MOBA developed by Riot Games will appear in the final season of HBO's Ballers as part of a story arc spanning multiple episodes.
Ballers tells the story of Spencer Strasmore, a former NFL player turned financial manager portrayed by Dwayne "The Rock" Johnson. The dramedy, which debuted in 2015, has earned mostly positive remarks from critics, with Johnson's performance the key highlight in what Rotten Tomatoes dubbed "the NFL version of Entourage."
HBO revealed the League of Legends tie-in as part of a brief trailer that aired during the 2019 LCS Summer Split finals. Rather than appearing in a single episode, the game will feature as part of a plotline threaded through Ballers' final season as the supporting character Vernon Littelfield explores the esports scene. Anton Ferraro, Riot's manager of global esports communications, confirmed this on Reddit, stating: "League esports will be featured in a season long arc, not just one episode."
The trailer offered a taste of what you can expect to see in Ballers season 5. Besides gameplay, the footage included members of the professional League of Legends community, such as Yiliang "Peter" Peng a.k.a Deadlift of Team Liquid and Rick Fox of esports organization Echo Fox. Team Liquid cemented their place in esports history yesterday, defeating Cloud9 to claim their fourth LCS championship in a row, a record-setting event for North America.
Ballers kicked off its final season on HBO last night, with the conclusion scheduled for Sunday, October 13. League of Legends is available now for PC. The latest update, Patch 9.16, went live on August 14, introducing a complete champion rework for Pantheon, The Unbreakable Spear. Those looking to score some unique emotes, chromas, and other goodies still have a few days to earn tokens for the Project 2019 Event, which ends September 2.