Epic Games Store Snaps Up Eight More Exclusives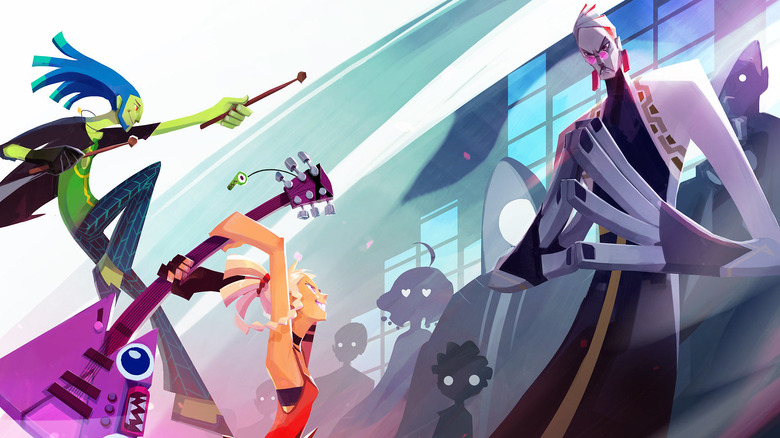 Epic Games has announced eight more games coming to their storefront ahead of their showcase at PAX West this week, demonstrating that their exclusive-based strategy remains alive and well.  
Ooblets, an adorable life simulator that centers on dancing and collecting Pokemon-like creatures, features among the list of indie titles. Developer Glumberland, the husband and wife duo behind the light-hearted game, received thousands of abusive messages following the announcement of Ooblets exclusivity deal earlier this month, including racist remarks and threats of violence.
Epic Games has supported the couple throughout the controversy, doubling down on their exclusive, developer-focused policy. "Epic is working together with many game developers and other partners to build what we believe will be a healthier and more competitive multi-store world for the future," said the company in a blog post. "We remain fully committed, and we will steadfastly support our partners throughout these challenges. Many thanks to all of you that continue to promote and advocate for healthy, truthful discussion about the games business and stand up to all manners of abuse."
The other titles joining Ooblets at the Epic Games PAX West 2019 showcase include:
No Straight Roads
Manifold Garden
Superliminal
Wattam
The Alto Collection
Airborne Kingdom
The Eternal Cylinder
Despite the harassment, review bombs, and other attacks by toxic and entitled members of the gaming community, an increasing number of developers have chosen the Epic Games Store as their distribution platform. The greater revenue share and guaranteed sales numbers act as a potent draw, especially for indie studios. According to Business Insider, Steam, the PlayStation Network, and the Xbox Marketplace all take a 30% cut from every copy sold through their storefronts. In contrast, Epic takes only 12% with games that license Epic's Unreal Engine receiving an additional 5% of gross revenue.
To preview the eight titles coming to the Epic Games Store, check out the announcement trailer here.