Control: Remedy 'Looking At Possible Ways' To Improve Console Performance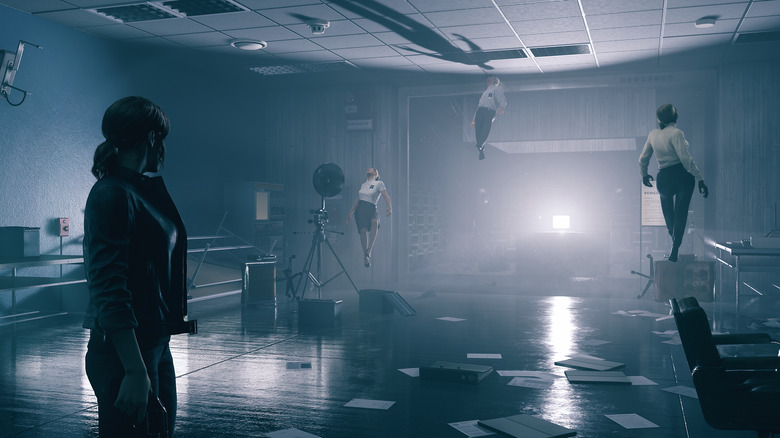 Control is receiving rave reviews, with PC players in particular marveling at how graphically impressive the game is. Console performance, however — especially on the base PS4 and Xbox One models — leaves something to be desired, and that performance gap hasn't gone unnoticed by the team at Remedy Entertainment.
In a Community Update published today on the official Control website, Remedy's Antonela Pounder provided a list of known problems players are experiencing, such as issues with RTX graphics cards and instances where the game's map fails to load properly. But those on early PS4s and Xbox Ones will likely find the "General Improvements" section of the post far more interesting. It reads as follows:
"Right now, the team are looking at possible ways of improving console optimization in Control, but as you can hopefully understand, these things do take time and don't happen at the press of a button (as much as we wish they did). We are also examining specific issues that some players have been experiencing and looking for fixes on those. When we have more info, we will be sure to let you know across our community channels."
Long story short: Remedy is aware that console performance isn't up to snuff, but there's no timetable on a fix.
If you're playing Control on a PlayStation 4 or Xbox One from 2013, you're might be a little less taken with the title, as it seems to demand far more than what those machines are capable of. According to Digital Foundry, "Both PlayStation 4 and Xbox One can see prolonged frame-rate drops in sustained combat, dropping all the way down to 10 frames per second at its absolute worst." That is an abysmal frame rate; more akin to something you'd experience in GoldenEye on the N64 during its busier moments. It's definitely not something you'd expect on a modern platform.
Control appears to be a stellar game otherwise, so hopefully Remedy can get it running better on the base PS4 and Xbox One consoles. Should we hear anything about an update for those versions of the game, we'll fill you in.