CD Projekt Red's New "Dual-Franchise" Model Means More The Witcher Games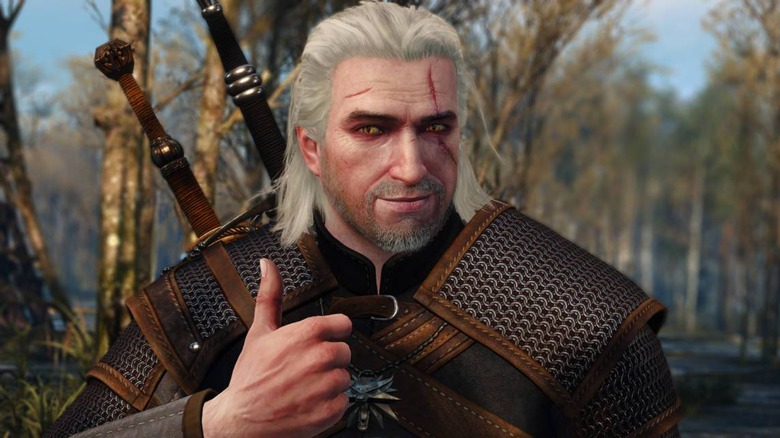 As CD Projekt Red moves into the final stretch of development on Cyberpunk 2077, the studio has announced its transition to a "dual-franchise model." This news, which confirms plans for future The Witcher titles, comes from a recent financial report from CD Projekt Capital Group covering January 1 through June 30, 2019.
"Managing two separate major franchises (The Witcher and Cyberpunk), along with several independent development teams, enables the Company to conduct parallel work on several projects and smoothens its long-term release schedule," the company wrote. The report highlighted the benefits of the dual-franchise strategy, including manufacturing and financial optimization, mitigated risk factors, and greater employee fulfillment.
The report also revealed the continued longevity of The Witcher series, which remains CD Projekt's main bread-winner. Sales for The Witcher 3: Wild Hunt remain steady, with CFO Piotr Nielubowicz revealing in a separate statement that the game had sold more copies during the first half of 2019 than during the same period in 2018. The company attributes this to the increased exposure provided by the Cyberpunk 2077 marketing campaign, which has introduced a greater number of players to CD Projekt's back catalog. Though it does not draw inspiration from the games, the upcoming The Witcher Netflix series featuring Henry Cavill has also likely increased franchise awareness.
It's clear that CD Projekt has big plans for both the The Witcher and the Cyberpunk 2077 universe; however, they remain tight-lipped on what this might entail. "We currently have a total of five teams working on a number of projects," a representative told Polygon in July, "with three focusing on the development of Cyberpunk 2077." The company has dedicated a separate team to the development of Gwent: The Witcher Card Game, while another works on an unannounced mobile project. The representative would not say whether they already had another Cyberpunk game on the drawing board.
Cyberpunk 2077 comes to PlayStation 4, Xbox One, and Windows via GoG and the Steam store on April 16, 2020. The game will also release for Google Stadia.