Control: How To Get Clearance Level 3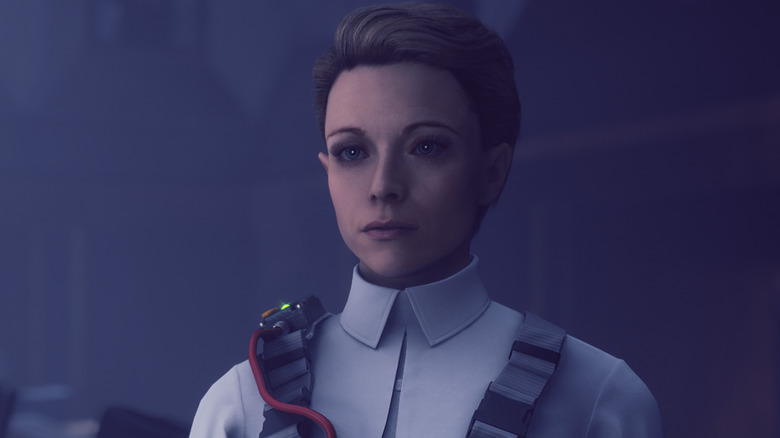 Control, the psychological adventure game from Alan Wake creator Remedy Entertainment, transports you to the Oldest House. The building serves both as a center of immeasurable supernatural power and the headquarters for the Federal Bureau of Control. This seamless blend of the supernatural and mundane manifests through ever-shifting rooms littered with reports and budget sheets. The Oldest House, strange phenomena aside, runs much like any government agency would, including its use of the clearance system.
To progress through Control, you must gain access to increasing levels of security clearance, which allow you to pass through doors with corresponding numbers. Much like clearance level 1 and clearance level 2, you'll receive the clearance level 3 pass as you complete the main narrative. At the end of the third mission, return to the Board Room in the Executive area after lifting the lockdown in the Maintenance Sector and speak to Emily Pope. She reveals that Marshal, the Head of Operations, went to the Research Sector, which will require clearance level 3 to access. She then gives you the level 3 pass, allowing you to open clearance level 3 security doors throughout the game.
As with the previous passes, bear in mind that Control uses a non-linear map. Make sure you double back to previously explored areas to open any level 3 security doors. This is especially important if you're shooting for a full playthrough, as these locked areas contain collectibles and other items you will need to complete your roster and unlock all the game's achievements.