Leaks Suggest Overwatch Is Coming To Switch In October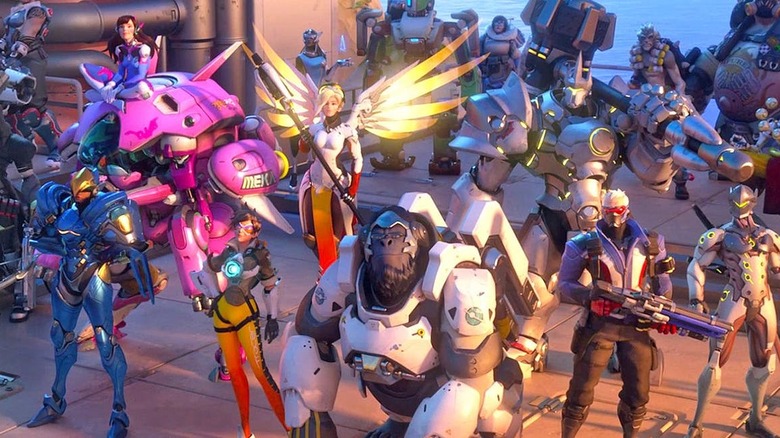 A Switch port of Blizzard's popular hero shooter Overwatch already seemed likely. Thanks to some new retail leaks, it's starting to look like a slam dunk.
Amazon let the cat out of the bag a little early in late September by listing an officially licensed Overwatch case for the Nintendo Switch. But today, the folks over at Resetera got there hands on a list of European retail release dates, and wouldn't you know it, a Nintendo Switch version of Overwatch is slotted in for an Oct. 18 release.
Advertisement
On top of that, it appears Kotaku has some inside information on the subject. Reporter Jason Schreier notes that, in terms of the retail leak, the outlet has "confirmed its veracity" with two sources, which means people in a position to know what's what have confirmed that the list is accurate.
So yeah, Overwatch on the Switch. It's looking like we're almost certainly going to hear about this during today's Nintendo Direct.
As for when the game might come to Nintendo's platform, we're of two minds about it. Kotaku believes that the West might actually get Overwatch on Oct. 15, which is a Tuesday. That's a typical release day for a lot of games here, and that makes sense. But it seems like Nintendo Switch games just release whenever they want, and many have come out on Friday (which is the day Oct. 18 falls on). Overwatch is an online game that's played worldwide, and with that in mind, we're having trouble understanding why it would come out a few days earlier in one territory versus another.
Advertisement
So this is just as much a guess as anyone else's, but we wouldn't be shocked if Overwatch stuck to that Oct. 18 release date in the West.
Nintendo's Direct presentation is scheduled to start today at 3 p.m. PT / 6 p.m. ET. We'll likely get a solid Overwatch release date then, so be sure to tune in.