Why Uncharted 5 Doesn't Need Nathan Drake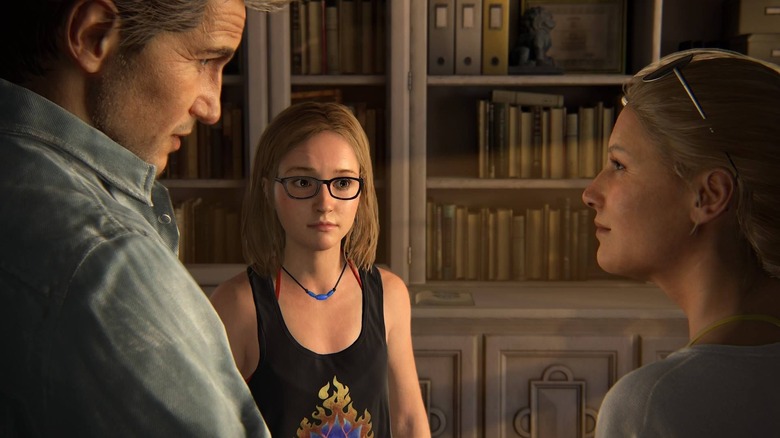 Though the release of The Last of Us 2 looms on the horizon, many have set their sights on another possible Naughty Dog title: Uncharted 5. The developer made it clear that Uncharted 4: A Thief's End would serve as Nathan Drake's final chapter but that does not mean the overall franchise has reached its conclusion.
Advertisement
While Nathan may seem like a staple of the Uncharted series, Naughty Dog established several relationships and threads that would allow him to pass the torch to another treasure hunter in the making: his daughter, Cassie. The developer revealed Cassie's existence in the epilogue of Thief's End, hinting that she shared her father's passion for exotic locales. 
The fact that you play as Cassie, spending the final moments of Drake's story uncovering the relics of his past, establishes a strong foundation for Naughty Dog to build on in future installments. If you explore the house, examining the various clickable items, you will also discover that Cassie already possesses some useful treasure hunting skills, including rock climbing, scuba diving, and the ability to read Latin.
Advertisement
Placing Cassie front and center could give the franchise a much-needed refresh, allowing Naughty Dog to explore new concepts, villains, and allies, while capitalizing on the nostalgia of the previous entries. The series has recycled the same formula over and over again; some new blood would enable the team to bring new elements to Uncharted without sacrificing its tried and true components, similar to what they've done with The Last of Us 2. In an industry still dominated by men and male protagonists, another female main character also wouldn't hurt.
There's no guarantee that Naughty Dog will continue making Uncharted titles; however, it has long been a Sony mainstay. At the end of 2017, the company revealed that the franchise had sold over 41.7 million units worldwide. It would be surprising if Sony did not capitalize on such a strong performance record.