Call Of Duty: Mobile Drops Onto iOS And Android Oct. 1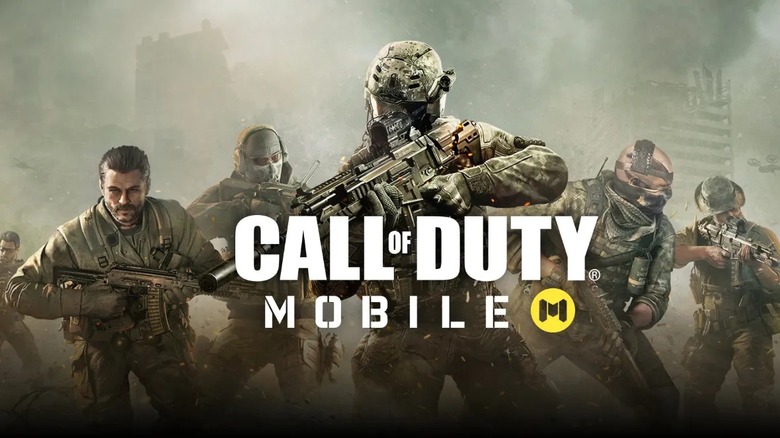 Modern Warfare isn't the only Call of Duty title ready to strike this October. There's also an entry in the series coming out for smartphones and tablets at the beginning of next month, and it's appropriately named Call of Duty: Mobile.
Will this be a travesty of an experience that makes use of every dirty trick ever employed by mobile games? We honestly don't know yet. What we can say at this stage is that CoD: Mobile – despite being free-to-play — actually looks like a fully featured Call of Duty. There are a number of modes that'll be familiar to franchise regulars, including Team Deathmatch and Gun Game. There are some classic, beloved maps like Nuketown and Crash. There's even a battle royale mode, because one cannot port a shooter to mobile if it doesn't have battle royale. It is law.
Call of Duty: Mobile is coming to Android and iOS on October 1st.

The free to play mobile experience features signature Call of Duty multiplayer, iconic maps, modes, characters and a new Battle Royale experience. #CODMobile pic.twitter.com/dHIowxcaML

— Call of Duty (@CallofDuty) September 18, 2019
We'll have to take a closer look when the game launches to see how exactly Call of Duty: Mobile is making its money. But if we had to guess, it'll likely employ a lot of the same tactics as CoD games do on PC and console, just without the up-front cost. That means unlocking characters, weapon skins, special sights, and so on.
It's a necessary evil for CoD: Mobile to go the free-to-play route, as both Fortnite and PUBG Mobile are free and thus have the smartphone and tablet shooter space pretty well cornered. But if Call of Duty: Mobile can do well on the microtransactions side as a free game, who knows: maybe we'll see Activision take a stab at offering some kind of free-to-play multiplayer experience on other platforms, too. We'd like that.
Call of Duty: Mobile launches in the iOS and Android app stores on Oct. 1, 2019. Definitely keep your eyes peeled around these parts once the game goes live on those platforms. There'll likely be more news at that time, and we'll do our best to get it in front of you.