Google Play Pass Arrives To Challenge Apple Arcade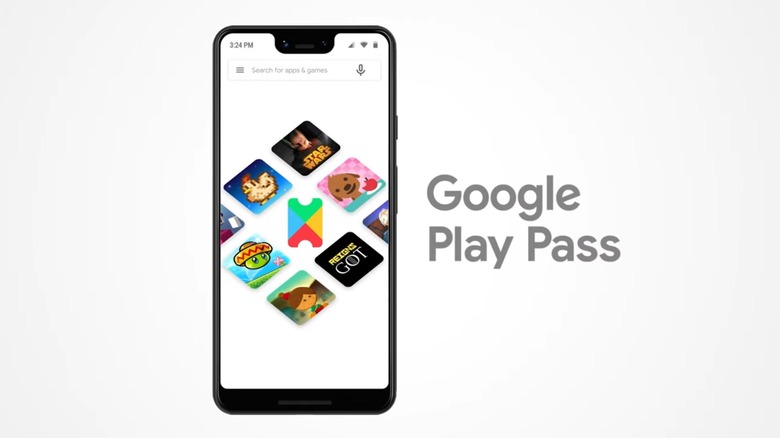 You didn't think Google was going to let Apple have all the fun, did you? Just days after Apple launched its Arcade-branded game subscription service, Google now has one of its own. It's called Google Play Pass, and needless to say, it does things very differently than Apple Arcade.
First, let's get price out of the way. Google Play Pass will cost the same $4.99 per month that Apple Arcade does. This is unsurprising; Google would've looked foolish pricing its service higher than Apple's. Google, however, is also offering a sweeter deal to new subscribers. Those who sign up for a subscription can get their first year for just $1.99 a month. Not bad at all.
Google Play Pass is also offering more games, but therein lies the major difference between the two services. Apple Arcade is a carefully curated experience where only exclusive games live, and has 100 games to start. Google Play Pass is more akin to Xbox Game Pass, pulling in games of all kinds for a period of time, with old games leaving and new games being added. Google Play Pass will have 350 games to start, and none are required to be exclusive. Play Pass, like Apple Arcade, is keeping the sketchy stuff (free-to-play, microtransactions, etc.) locked out.
Apple Arcade's library is impressive thus far, but if you've been dying to play something that's already out and is perhaps multi-platform, Google Play Pass could have you covered with games like LIMBO, Stardew Valley, and more. That's probably an audience that shouldn't be discounted.
Really, there's room for both services, and it's almost a shame they don't live in on the same devices. The worst thing we can say about Google Play Pass at this point, though, is that Google — as is custom — couldn't offer an understandable message regarding its launch. It's as though Google will simply die as a company if it's forced to be crystal clear about anything, which would explain why Google Play Pass will be "available on your Android device this week."
When this week? When?
Keep a lookout for Google Play Pass on your Android smartphone or tablet. It will apparently — like a cable installer in a monopolized town — be showing up this week whenever it feels like it.