Obsidian Entertainment Is Hiring For A New Multi-Platform RPG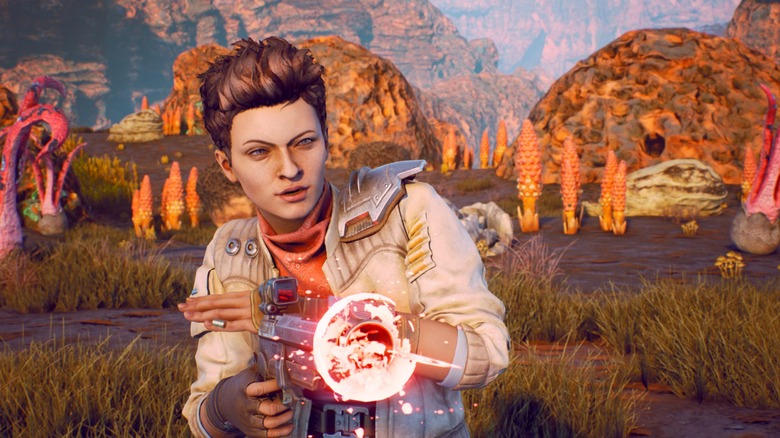 With The Outer Worlds weeks from release, Obsidian Entertainment has already set their sights on their next project.
The developer recently posted several job openings on LinkedIn for a title described as "our next great multi-platform RPG." Obsidian hopes to fill a variety of positions, including lead narrative designer and user interface artist. It's currently unclear whether the title will kick off a new IP or serve as the next installment in a previously established series. The company has several RPGs under its belt already, including Neverwinter Nights 2, Fallout: New Vegas, and Pillars of Eternity.
The listings provide some clues about what gamers can expect from the upcoming project. The lead narrative designer requirements mention writing experience pertaining to games with branching dialogue, suggesting that this will be a key component of the game design. Other job descriptions highlight Unreal Engine 4, human and non-humanoid characters, first-person melee and ranged combat, and multiplayer components.
Following the acquisition of Obsidian Entertainment by Microsoft last year, many fans feared that the studio would transition to creating a new generation of Xbox exclusives. Xbox Studios head Mike Booty stated that this would not always be the case as certain franchises work better across multiple platforms. Despite releasing on PlayStation 4, Nintendo Switch, Xbox One, and Microsoft Windows, it appears The Outer Worlds may confirm the fears of fans, however, with future installments in the series likely transitioning to Xbox exclusivity.
"From what we've seen of Outer Worlds, my hope is that that's something we can build and that it really becomes an enduring franchise and it really starts to grow and we can help expand that," Booty told Game Informer.
Based on this trajectory, Obsidian's new multi-platform RPG likely isn't the second title in The Outer Worlds franchise. Fans of the developer may very well have a new IP to look forward to; though, it could be several months before the company shares any official details with The Outer Worlds looming on the horizon.