Destiny 2 Can Now Be Preloaded On Steam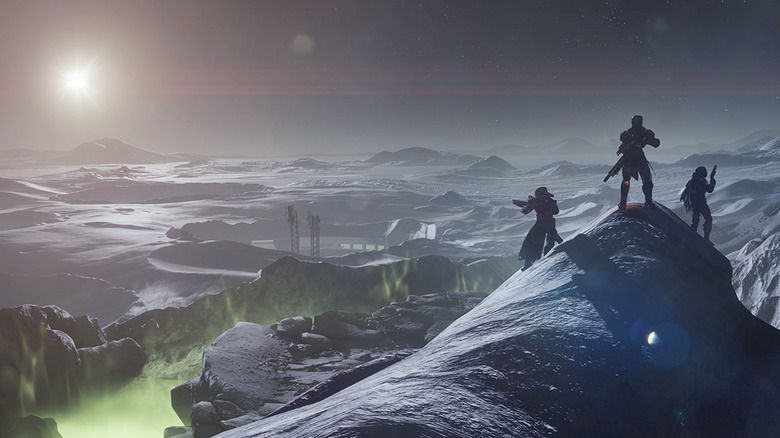 Destiny 2's time inside the Battle.net launcher is almost done. In a few short days, Destiny 2 will live on Steam, and if you happen to be a PC player who's excited about seeing the game come to Valve's platform, you can actually start preloading it right now.
What is this madness? Someone at Bungie apparently decided that it would be okay to let people download Destiny 2 ahead of time so that they could begin playing the game — and its new expansion, Shadowkeep — first thing on Oct. 1 when the new content becomes available. The game requires 105 GB of hard disk space, which is pretty gosh darn massive. But you have to remember: you're downloading the base game of Destiny 2, the Curse of Osiris expansion, the Warmind expansion, the Forsaken expansion, three seasons of content from the Forsaken Annual Pass, and then Shadowkeep and its content.
Destiny 2 was never all that small to begin with. Now it's undeniably huge. You might need the head start to download it.
Here's perhaps the best part about this whole Destiny 2 preload, though: it actually includes New Light, the free-to-play portion of Destiny 2 that'll also become available on Oct. 1. So if you visit the Destiny 2 Steam page right now, you can actually preload the game at no cost whatsoever, because you're downloading everything, including the New Light free stuff.
If you purchase Shadowkeep or some other expansion at a later date, you'll simply unlock that content in the game and be automatically be good to go.
So yeah — whether you're entirely new to Destiny 2, migrating over from Blizzard's Battle.net launcher, or have the game on some other system, you really have nothing to lose by preloading Destiny 2 on Steam right now. It's free to do so, the game will be ready to go when Shadowkeep launches, and thanks to cross-save, any progress you make will carry over to the platform you might actually want to play on. You might as well.
Destiny 2: Shadowkeep comes to PC, PlayStation 4, and Xbox One on Oct. 1, 2019.