How Long Does It Take To Beat Ori And The Blind Forest: Definitive Edition?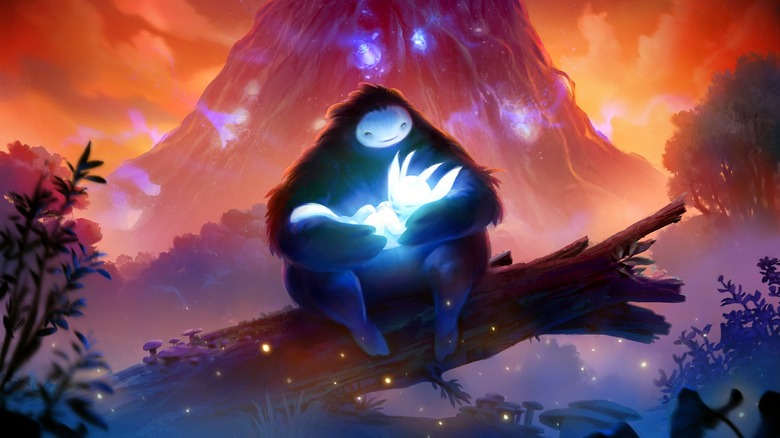 Ori and the Blind Forest, the stunning action platformer from Moon Studios, released in 2015 for Xbox One and Microsoft Windows to critical acclaim. A Definitive Edition followed a year later, introducing additional content, including: new areas, new secrets, new abilities, more story sequences, multiple difficulty modes, and full backtracking support. With so many features and the release of the Definitive Edition for the Nintendo Switch on the horizon, you might be wondering: just how long does it take to beat the game?
According to the website How Long to Beat, it will take you between 8.5-12 hours to finish Ori and the Blind Forest: Definitive Edition. Of the 296 players polled, it took an average of 8 hours and 44 minutes to beat the main story, with rushed playthroughs coming in at around the 6.5 hour mark. The 238 completionists polled got significantly more playtime, spending over 12 hours exploring everything the Definitive Edition has to offer. The average time among all playstyles was 10 hours and 36 minutes.
Steam users have reported spending upwards of 14 hours exploring every inch of the map. Ori and the Blind Forest also boasts a lot of replayability potential, though, additional playthroughs tend to take significantly less time, coming in at the 3-5 hour mark with some players finishing the game within two hours. Based on the 50 users polled by GameFAQs, beating the Definitive Edition could take as much as 19 hours. As is always the case with Metroidvania style games, be prepared to die a lot, especially when you take your first crack at it.
Though it arrived threes years later, it's important to note that Ori and the Blind Forest: Definitive Edition for Nintendo Switch is identical to the Xbox One and PC versions. You can expect to spend the same amount of time with the game and will receive the same quality content.