The Walking Dead: Saints And Sinners Lets You Fight Zombies In VR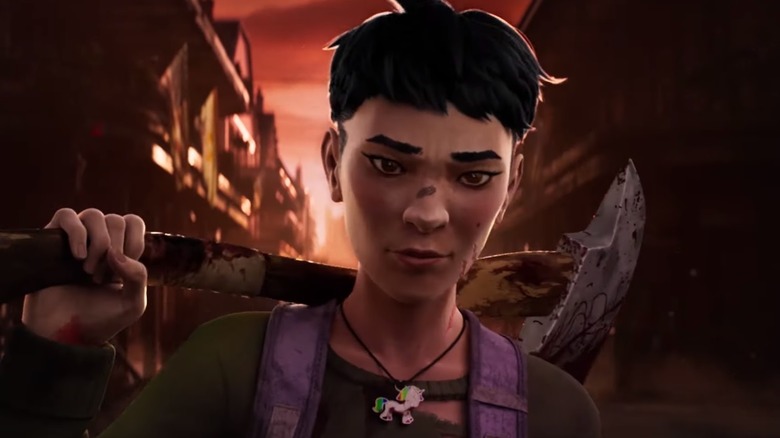 Have you ever wanted to really feel like Rick Grimes? Do you imagine the satisfying crunch of crushing a walker's head? If you have, we question your sanity, but we also have good news. Skybound, the company behind The Walking Dead television series, is producing a horror-survival VR game for the Oculus Rift called The Walking Dead: Saints and Sinners. 
The cinematic sets the stage for the main campaign: the zombie apocalypse has descended with hungry teeth onto the historic city of New Orleans. We're shown several characters who fight (and some who fail) to survive the chaotic streets overrun with walkers. Borrowing from Telltale, the game allows you to make choices: help out fellow survivors or kill them for their precious supplies. 
What sets this game apart from previous Walking Dead titles is, of course, the fact that it is played in VR. That means getting up real close and personal with rotting, growling reanimated corpses... and swinging blunt objects at them. According to Polygon's Colin Campbell, the demo was ultra-violent and filled with a slew of different makeshift weapons one might expect to find in an apocalypse. Players can batter the undead with axes, blades, blunt objects, and firearms. But Saints and Sinner's 15-hour campaign (Whoa! That's a lot of standing and swinging controllers! Make sure to use those wrist straps) can also be ignored in favor of exploring the expansive city of New Orleans.
Feel free to head down to Bourbon Street where everyone is already shuffling and swaying... and they're not even dead yet! 
The Walking Dead: Saints and Sinners will allow for players to choose what kind of survivor they are. If you feel confident going in with guns blazing, feel free to attract the hordes with the sound of your firearms. If you have a penchant for sneaking, you can quietly assassinate walkers with a well-placed knife to the skull. Whatever experience you favor, you'll be seeing it, feeling it, and hearing it in a surprisingly, sometimes scarily, intimate way through the power of virtual reality when The Walking Dead: Saints and Sinners comes to Oculus Rift.
No release date has been announced at this time.