Spiritfarer - What We Know So Far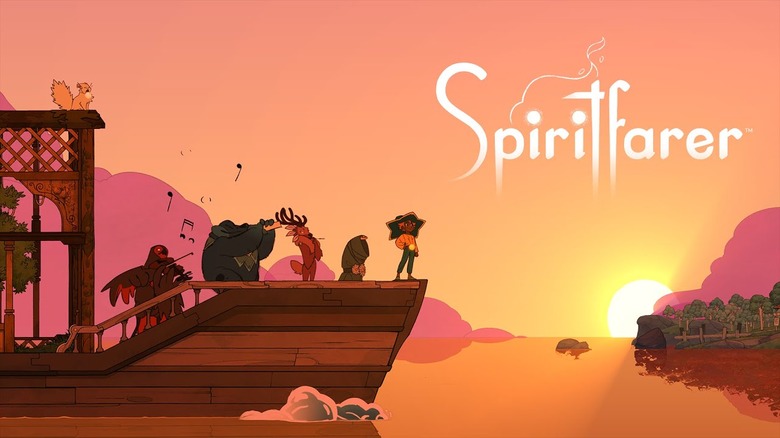 Spiritfarer is an upcoming game that looks like a Studio Ghibli-lover's dream. With a hand-drawn, painterly feel, Thunder Lotus Games describes Spiritfarer as "a cozy management game about dying." 
Huh?
Advertisement
It's not as weird as you might think. In the game, you play a Stella, ferrymaster to the deceased. She runs a massive boat that can get even bigger, stacked high with customizable rooms and levels as she ferries spirits to the afterlife. She and her trusty sidekick Daffodil the Cat explore the seas, take care of the spirits, fish, farm, cook, mine, and do a little bit of everything on this emotional, moving, sea-faring journey. Maybe it is as weird as you thought it was, but it sure is charming.
What is the release date for Spiritfarer, and which platforms will it come to?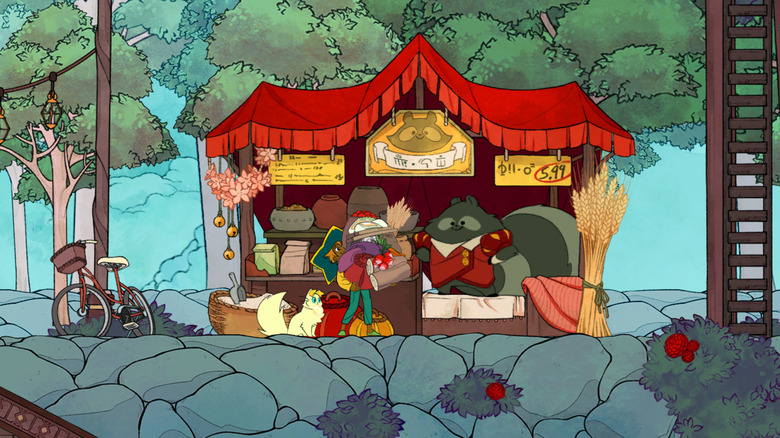 Announced in the summer of 2019, the game is anticipated to be released sometime in 2020 to just about every platform you can think of: Xbox Game Pass for PC and console, Playstation 4, Nintendo Switch, Mac, and even Linux if that's your thing. 
Advertisement
That said, we've no word yet on exactly when in 2020 we'll be graced with Spiritfarer's presence. The pink and orange tones from the trailer would be perfect for a spring or fall release, but we don't have any indication that Thunder Lotus Games are into color coordinating the release of their latest projects.
Is there a trailer for Spiritfarer?
The first thing you'll fall in love with about Spiritfarer is the ultra-zen music from the trailer. This, paired with the gorgeous, quirky visuals will convince even the most cold-hearted of gamers that this is a downright cute game. We watch as Stella goes throughout her day, building on new additions to her hodgepodge ferry with materials mined from islands. She can fish off of the edge of the ferry, plant a garden within it, and make cozy homes for the spirits she picks up, and comes to care for, along the way. 
Advertisement
But, as the trailer shows, those spirits aren't there to stay. They have a destination, and one day, Stella will have to deliver them to this mystical location... and say goodbye.
Who are the characters in Spiritfarer?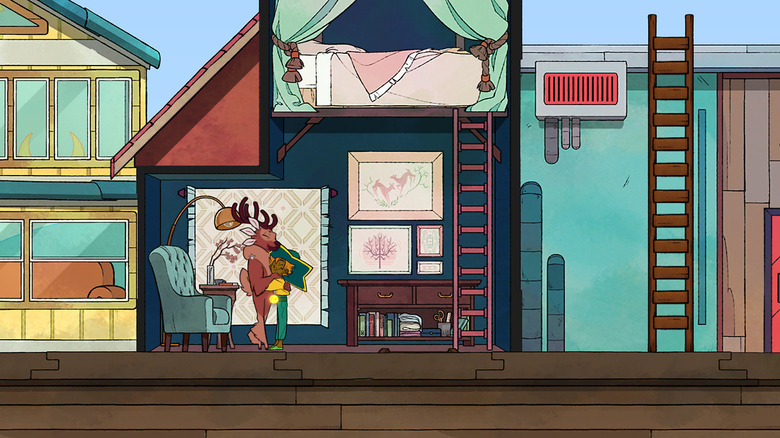 The protagonist, Stella, wears an appropriately witchy hat; perhaps the mark of a Spiritfarer. She's the most human of all the characters in the trailer, most of which are spirits. Spiritfarer can be a two-player experience, with player two taking on the role of the fluffy, cavorting kitty Daffodil. 
Advertisement
The spirits on the ferry are modeled after various animals: a deer with three ears, a monk-esque snake, a massive toad, and a violin-playing owl. We're sure that throughout the game, we'll get to know each one of these spirits before bidding them a fond, maybe melancholy farewell.